As soon as I see ripe bananas 2 things come to my mind, a freshly baked banana bread loaf or a thick and yummy creamy milkshake. This time I again photoshot apple banana milkshake. I have already posted apple banana smoothie with granola. This time it is a simpler one with just ripe bananas and pulpy apple.
Optionally add some oats to make this wholesome and some ice cream for some decadence! I generally add honey to make milkshakes or smoothies but feel free to add sugar instead as per your taste. Use organic apple or peel them to avoid any wax. Make the apple banana milkshake and serve immediately or chill for a bit before serving. Remember slight discolouring may occur due to oxidation of apples.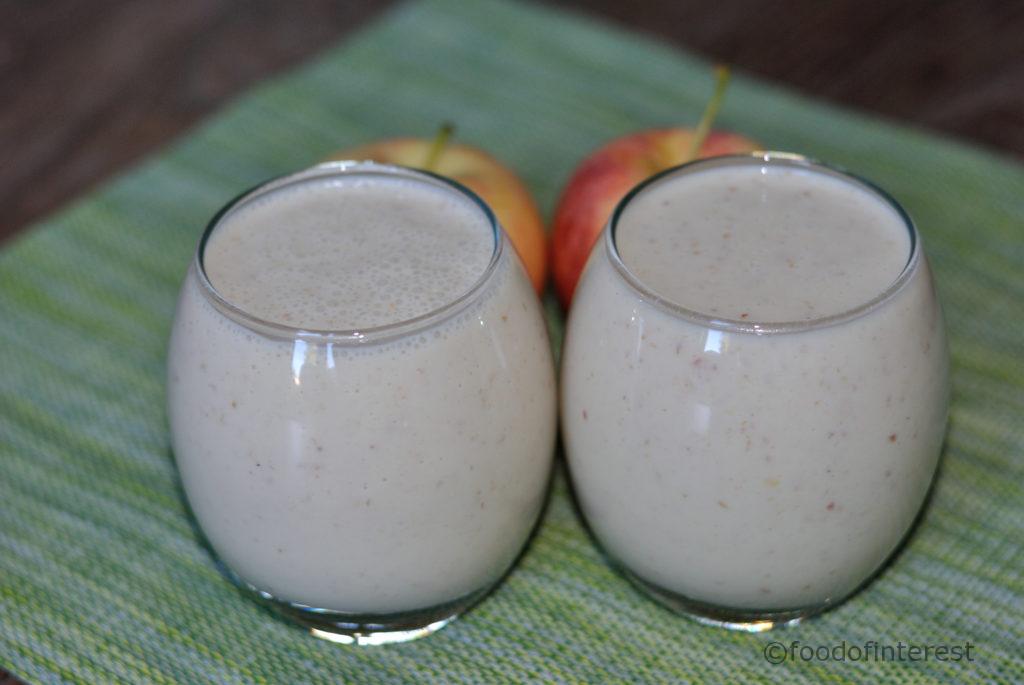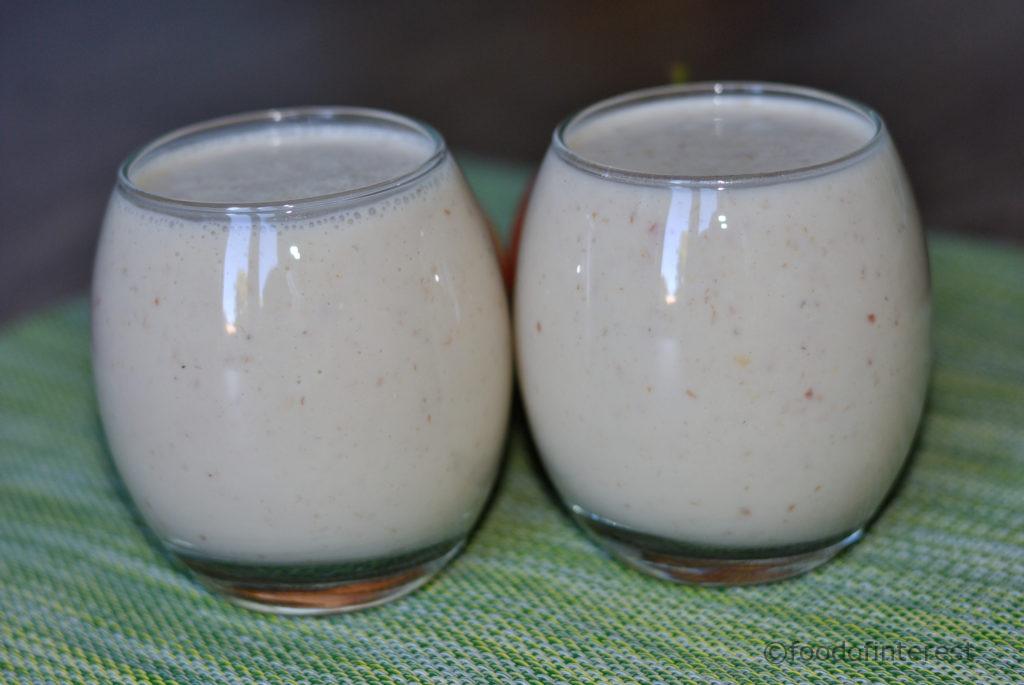 If you have a blender throw in all ingredients, pour milk and make blend into a milkshake. If not make a puree in a mixie and then finish off by blending with milk. Either way apple banana milkshake is just yum! Try more milkshake recipes from FOI, peach milkshake, musk melon milkshake, papaya milkshake, mango milkshake, red grapes and apple smoothie and more!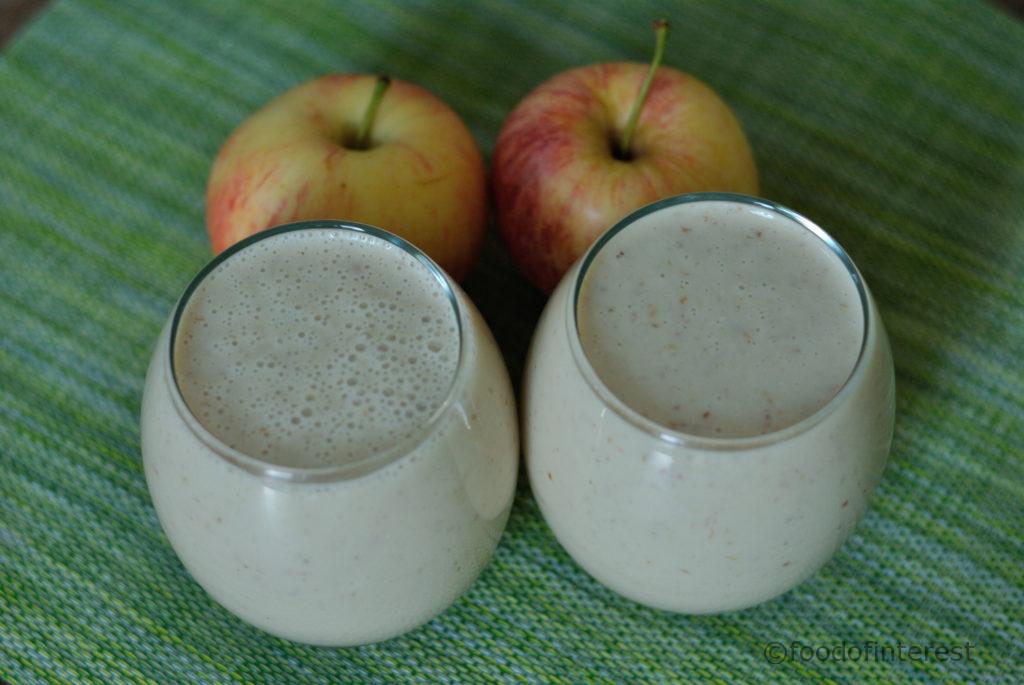 Apple Banana Milkshake | Apple Milkshake | Milkshake Recipes
Creamy and refreshing, very tasty, apple banana milkshake
Recipe type:
Beverage/Drink
Ingredients
1 apple
2-3 ripe bananas
1½ Cups full fat milk/whole milk
1-2 Tsp honey
2 Tbsp oats [optional]
Method
Assemble all ingredients
Peel, slice and add the ripe banana to the blender
Next core and chop apple and add to blender
Optionally add some oats
Pour milk
Sweeten with honey
Blend into a thick milkshake
Serve chilled or immediately
Notes
Add vanilla ice cream if you wish to

Sweeten with sugar if you do not have honey

Use full cream milk for the right thickness of milkshake

Use ripe banana for a smooth creamy taste

Use a vegan milk like almond milk or oats milk and skip honey for a vegan option

Apple Banana Milkshake Stepwise:
Assemble all ingredients

Peel, slice and add the ripe banana to the blender

Next core and chop apple and add to blender

Optionally add some oats

Pour milk

Sweeten with honey

Blend into a thick milkshake

Serve chilled or immediately