A wholesome rice with the simplest of spices has to be pongal. Main ingredients being rice and mung/moong dal along with black pepper they make a super delicious combo. Ven pongal is a variation of khichdi from Tamil Nadu and South India. This is similar to hotel style pongal served with white coconut chutney and tiffin sambar.
Khichdi is the most common dish all over India. It is made in different ways for instance the one, I have already posted from Bengal, khichuri. These dishes are very comforting and most importantly they are one-pot meals.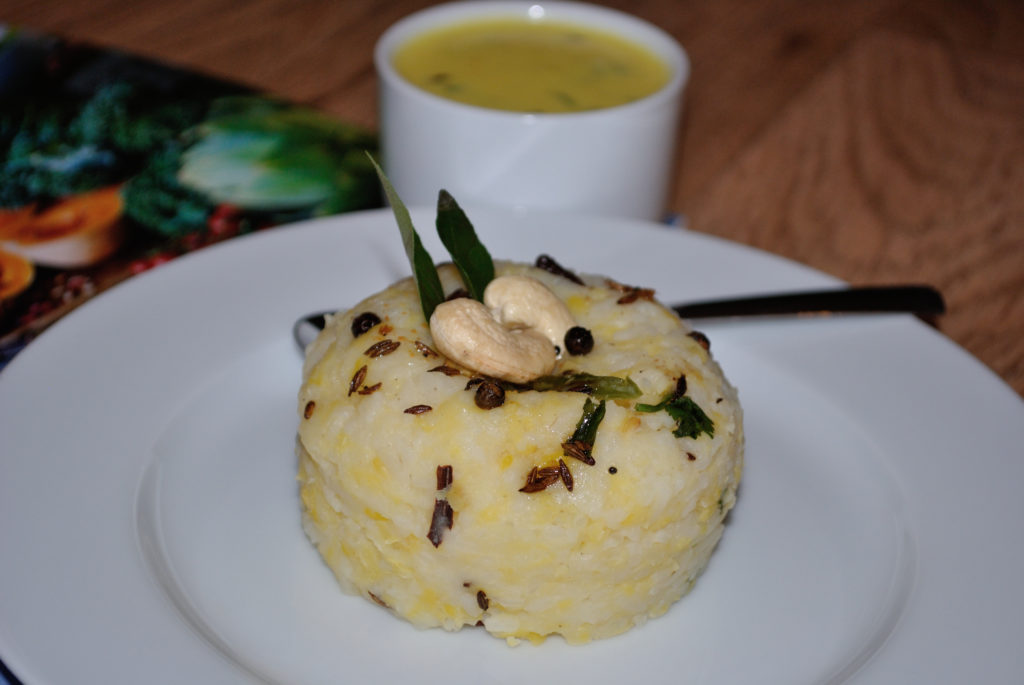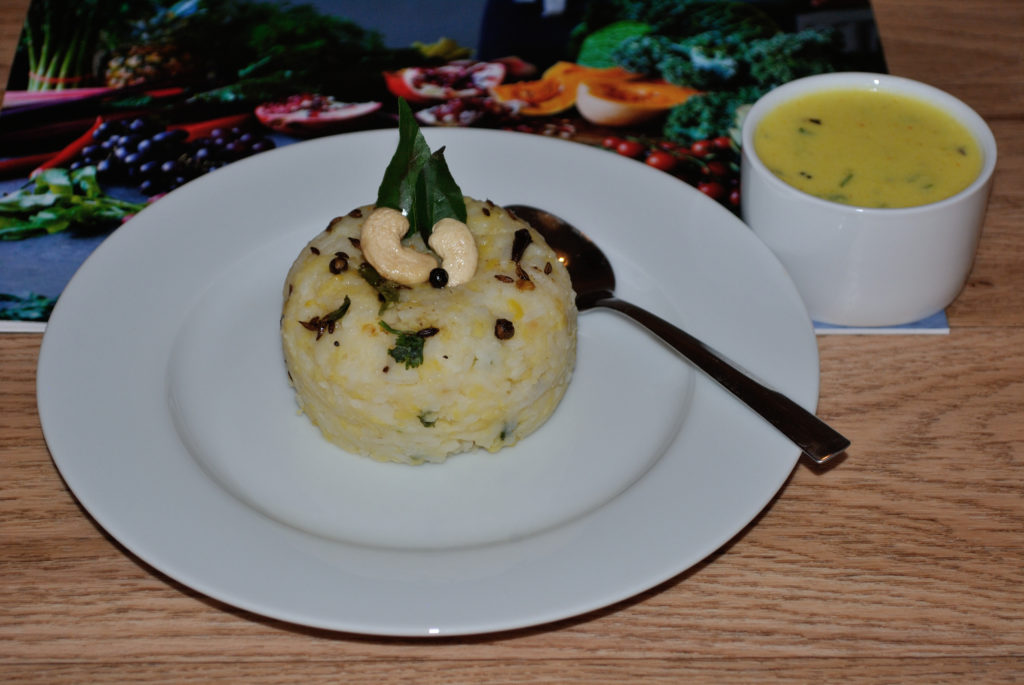 I am sure one-pot meals are everybody's favourites. Along with sweet pongal, this ven pongal dish is a special dish for Sankranti/Pongal. This harvest festival why not try these khichdi recipes.
Sweet recipes like shenga unde, shenga chikki, shenga barfi along with these khichdis will make your life simple for this festival.
More rice dishes from FOI.
Oh, I forgot to mention one more thing, this simple ven pongal dish is served with hunase gojju/tamarind gotsu or a simple kadhi or urad dal vada/tootu vada/uddina vada as well.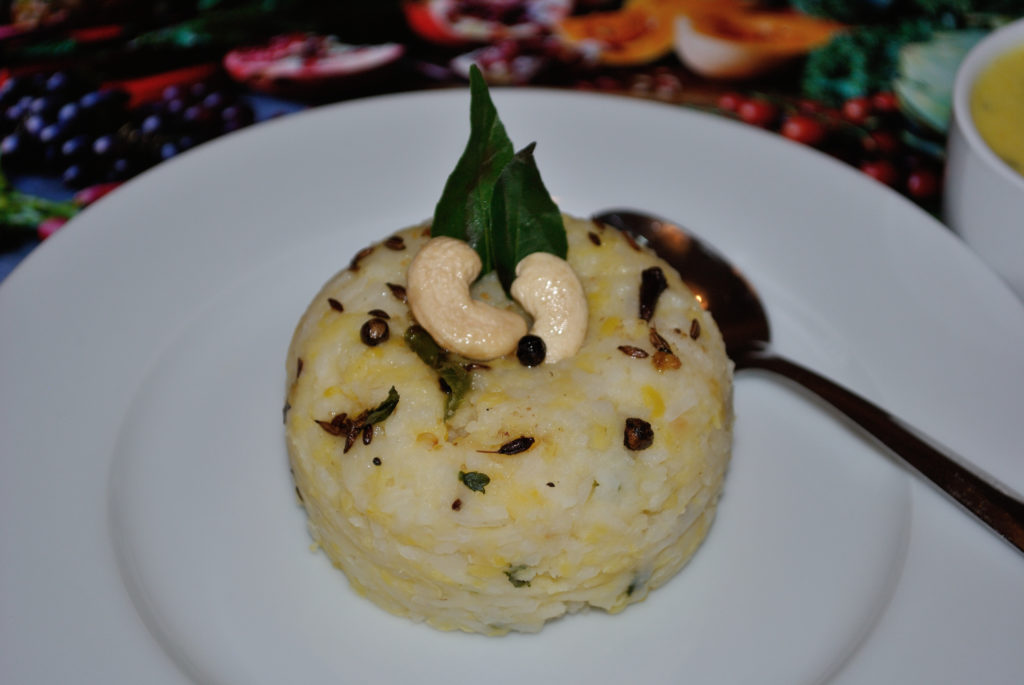 Ven Pongal | Pongal Recipes | Sankranti Recipes
Adorned with whole black peppercorns, soft and delicious ven pongal
Serves:
4 people for one time serving or 2 people for two servings
Ingredients
½ Cup mung dal
½ Cup sona masuri rice/long grain rice/simple everyday rice
10-12 whole black peppercorns
1" broken pieces of cinnamon/dalchini
2-3 cloves/laung
1" chopped ginger
1 Tbsp ghee
1 Tbsp butter
½ Tsp jeera
1 sliced green chilli
8-10 chopped curry leaves
Salt to taste
Chopped coriander garnish
Method
Mix mung dal and rice
Wash this mixture thrice and discard the water
Add 6 X ½ Cup (6 measures) water and let it cook well
Once dal and rice absorb all the water add about a Tbsp of butter, cover and keep aside
To make tadka, add ghee in a pan, add jeera and let them splutter
Next add black pepper, cinnamon and laung. Fry
Add sliced green chilli, curry leaves and chopped ginger. Saute for a few seconds
Add salt to cooked rice and dal
Pour tadka and mix well. Lightly mash with the edge of spoon
Garnish with chopped coriander
Serve hot with kadhi
Notes
Lightly roast washed mung dal and rice mixture in little ghee

Add a few cashews as well while making the tadka

If you do not like whole black peppercorns lightly pound them before adding. But for a proper ven pongal feel whole is best 🙂

While cooking in pressure cooker add 5 measures of water

This recipe can be doubled. Add a little less water

Ven Pongal Stepwise:
Mix mung dal and rice
  

Wash this mixture thrice and discard the water
 

Add 6 X 1/2 Cup(6 measures) water and let it cook well
  

Once dal and rice absorb all the water add about a Tbsp of butter, cover and keep aside


To make tadka, add ghee in a pan, add jeera and let them splutter
 

Next add black pepper, cinnamon and laung. Fry
  

Add sliced green chilli, curry leaves and chopped ginger. Saute for a few seconds
  

Add salt to cooked rice and dal


Pour tadka and mix well. Lightly mash with the edge of spoon
 

Garnish with chopped coriander


Serve hot with kadhi