The temperatures are soaring and there are mangoes to make your life beautiful. Be it raw mangoes and sweet ripe mangoes, the dishes one can make are innumerable. So this time, FOI is back with raw mango jam or maavinakayi gulamb or aam ka murabba. This is a specialty of North Karnataka and Maharashtra region.
Raw mangoes are grated and simmered in sugar until a jammy consistency is achieved. Generally murabba is not overloaded with flavours, it is kept nice and simple. Simple fragrant spices like cinnamon (dalchini), clove (laung), cardamom (elaichi) are used. Here I have used elaichi.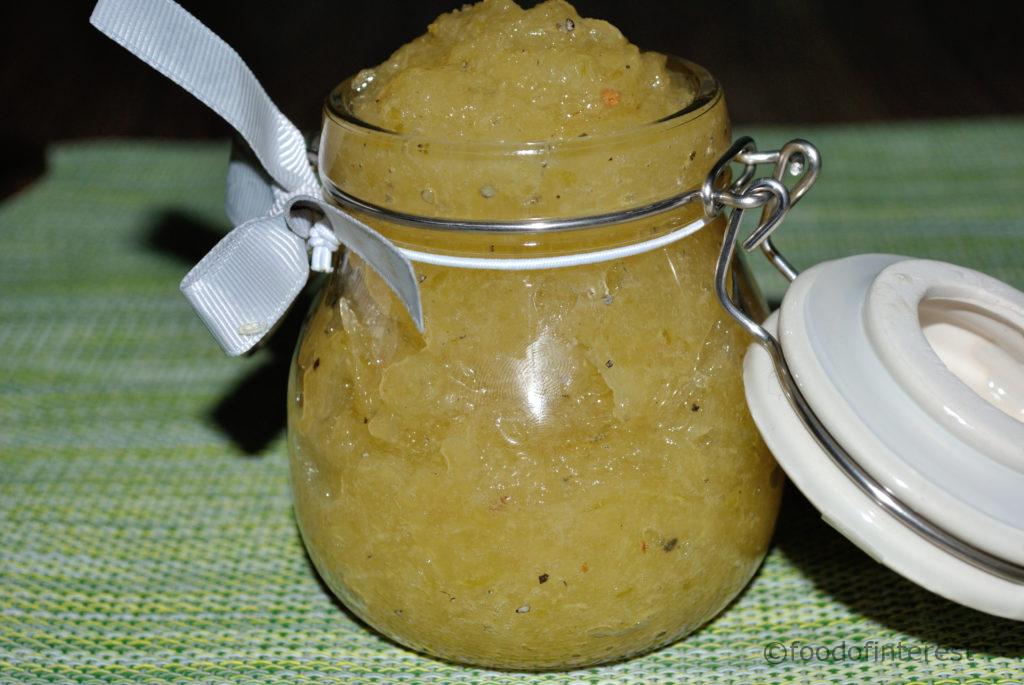 When making this raw mango jam or gulamb do not boil the sugar rapidly as it crystallises and makes the jam hard. Slowly cook the murabba to achieve the perfect raw mango jam. Large quantities of raw mangoes have been turned into jam or preserves for many centuries. As the word suggests, the fruits are preserved in sugar so they can be savoured throughout and moreover not letting them turn bad when the produce is high!
Try more jam recipes: nellikayi (gooseberry jam), orange marmalade etc. More mango recipes, maavinakayi chitranna, mango lassi, mango milkshake, mango kulfi, mango mastani, mango saasme etc!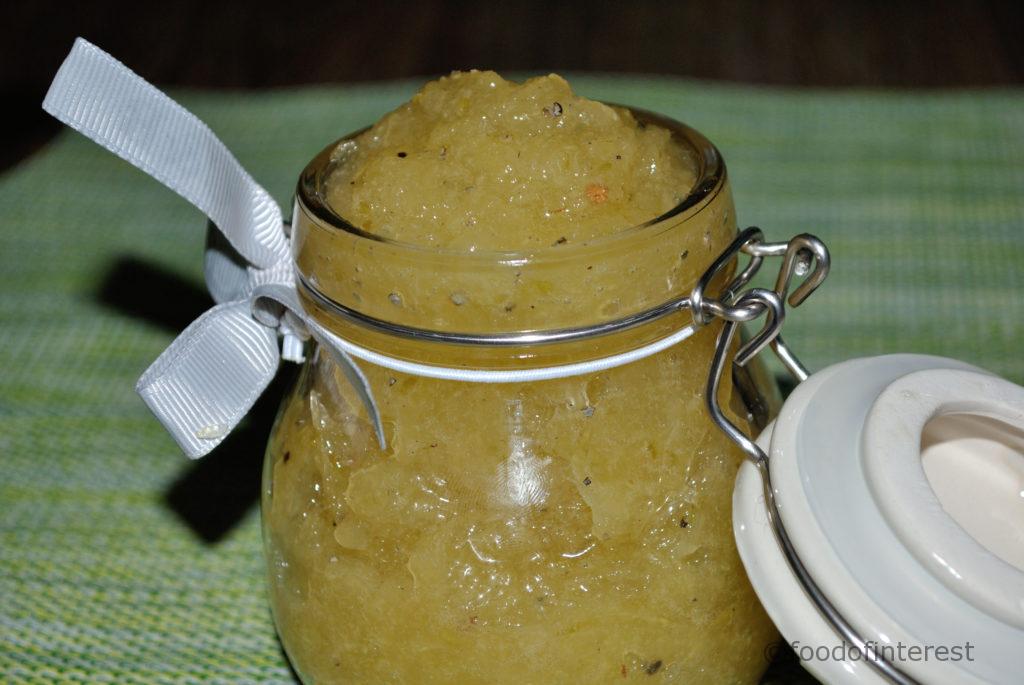 Raw Mango Jam | Maavinakayi Gulamb | Aam Ka Murabba
A delicious homemade maavinakayi gulamb or raw mango jam, perfect for the mango season
Ingredients
1 big raw mango grated (1 Cup)
1½ Cups sugar
6-7 elaichi
1 small pinch salt
Method
Wash and wipe the mango
Peel the mango and discard the peels
Grate the raw mango using the fine grater option
In a pan, take the grated mango
Add sugar and a pinch of salt and bring it to heat on low flame
The sugar melts
After 3-4 minutes the sugar starts caramelizing, see the change in colour
Sprinkle elaichi powder
When the sugar has been completely absorbed and there is still moisture the jam is done
See the consistency and the thick syrup
Let it cool, store in a glass jar and use as required
Notes
Adjust sugar as per taste, if mango is sour, add little more sugar and vice versa

Do not over boil make it on low heat, otherwise sugar cooks rapidly and crystallises

Ensure the raw mango is not very soft, it should be fresh, firm and not very sour

Raw Mango Jam Stepwise:
Wash and wipe the mango

Peel the mango and discard the peels

Grate the raw mango using the fine grater option

In a pan, take the grated mango

Add sugar and a pinch of salt and bring it to heat on low flame

The sugar melts

After 3-4 minutes the sugar starts caramelizing, see the change in colour

Sprinkle elaichi powder

When the sugar has been completely absorbed and there is still moisture the jam is done

See the consistency and the thick syrup

Let it cool, store in a glass jar and use as required