Some dishes like tangy chutneys are ignored and not given much importance. They are kept in small containers but without getting highlighted they impart all the taste. It is these side dishes which make the main dishes stand out. One such side dish is this tangy and spicy pudina chutney.
After glorifying this pudina chutney one has to mention its umpteen uses. Pudina chutney is used for sandwiches such as this Bombay Sandwich, chaats, as a dip or to smear onto tasty kathi rolls (which is the recipe coming up next).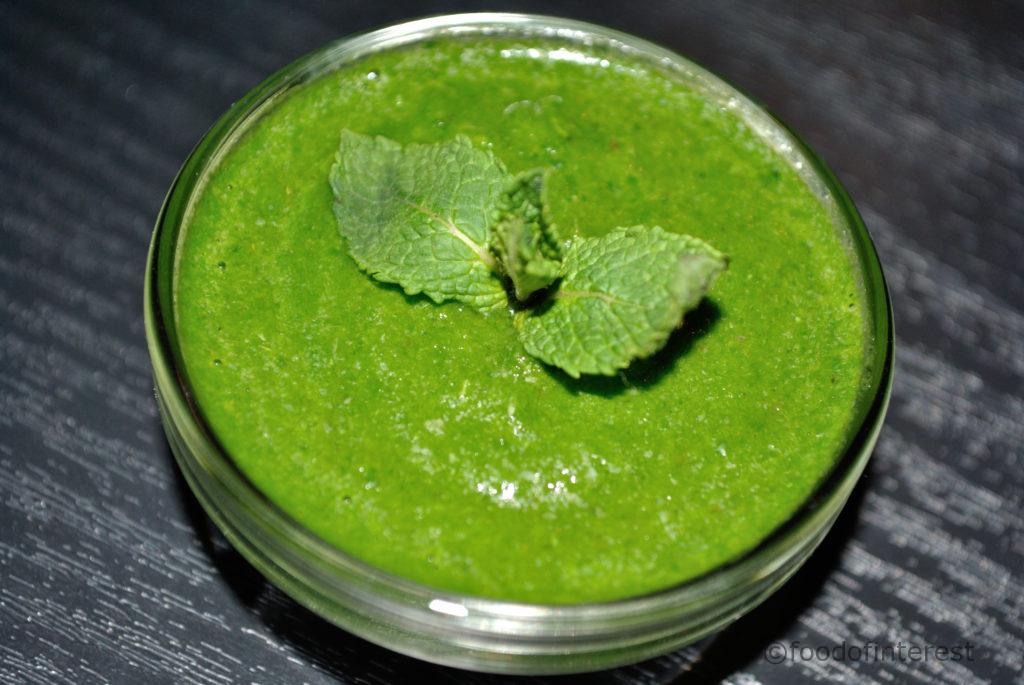 Pudina chutney has fresh mint, of course, little green chilli for some heat and garlic and ginger. The tanginess is from the black salt, a simple blend of these ingredients and there it is, ready, a mouth-watering side dish. Try other side dishes and more chutney recipes from FOI.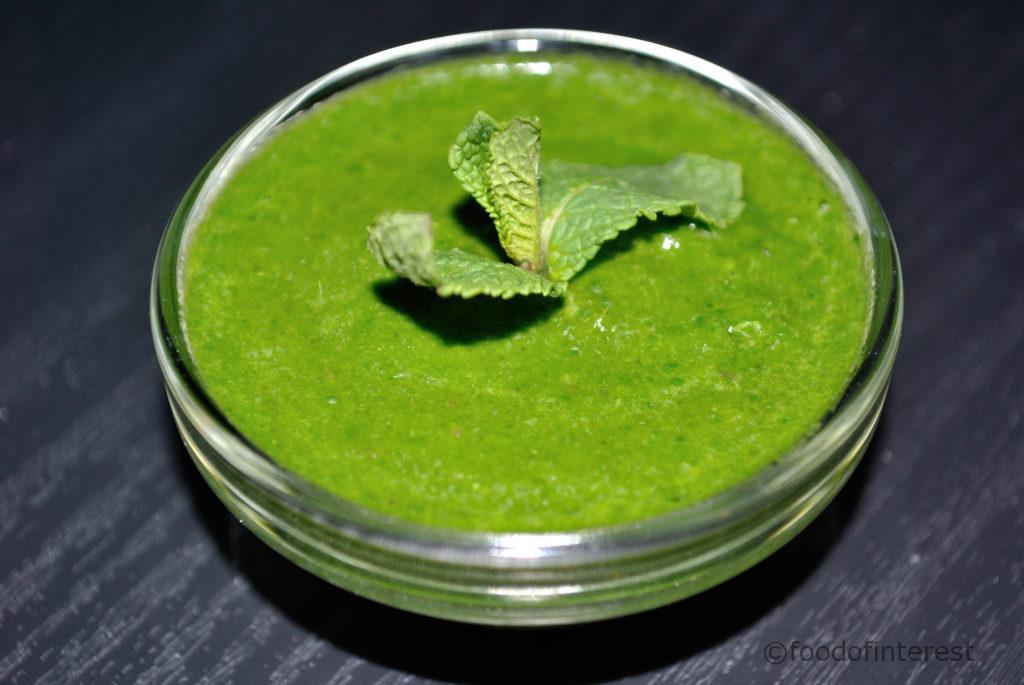 Pudina Chutney | Mint Chutney | Chutney Recipes
Tangy, spicy, perfect side dish for many snacks - easy pudina chutney
Ingredients
¼ Cup coriander leaves
½ Cup pudina/mint
1 clove garlic
½" ginger
1 small green chilli
Juice of half a lemon
½ Tsp black salt
Water to make chutney
Method
In a small mixer/blender, take washed and roughly chopped coriander leaves
To this add washed pudina leaves
Throw in a chopped clove of garlic, chopped ginger
Add black salt
Squeeze in lemon juice and add green chilli
Blend with little water into a chutney
Use it as a dip or as a side dish
Notes
Add green chilli as per your heat requirement. If serving kids add a small piece or skip it all together

If you do not have black salt, add regular salt and add some chaat masala or amchur powder instead

Add water little at a time or you will end up with pudina juice instead of chutney and it's not possible to recover the chutney
Pudina Chutney Stepwise:
In a small mixer/blender, take washed and roughly chopped coriander leaves

To this add washed pudina leaves

Throw in a chopped clove of garlic, chopped ginger

Add black salt

Squeeze in lemon juice and add green chilli

Blend with little water into a chutney

Use it as a dip or as a side dish