Many a time, we ignore simple humble vegetables like bitter gourd. Simply because bitter gourd puts you off owing to its name. Yes, bitter gourd is obviously bitter but when combined with the right masala or ingredients it turns into something entirely different and tasty. Like this haagalkayi gojju or gotsu.
Haagalkayi gojju is a palate cleansing dish. It has aromatic ingredients making it unique tasting. In combination with the bitter gourd tanginess from tamarind pulp and a piece of jaggery makes this haagalkayi gojju get its taste.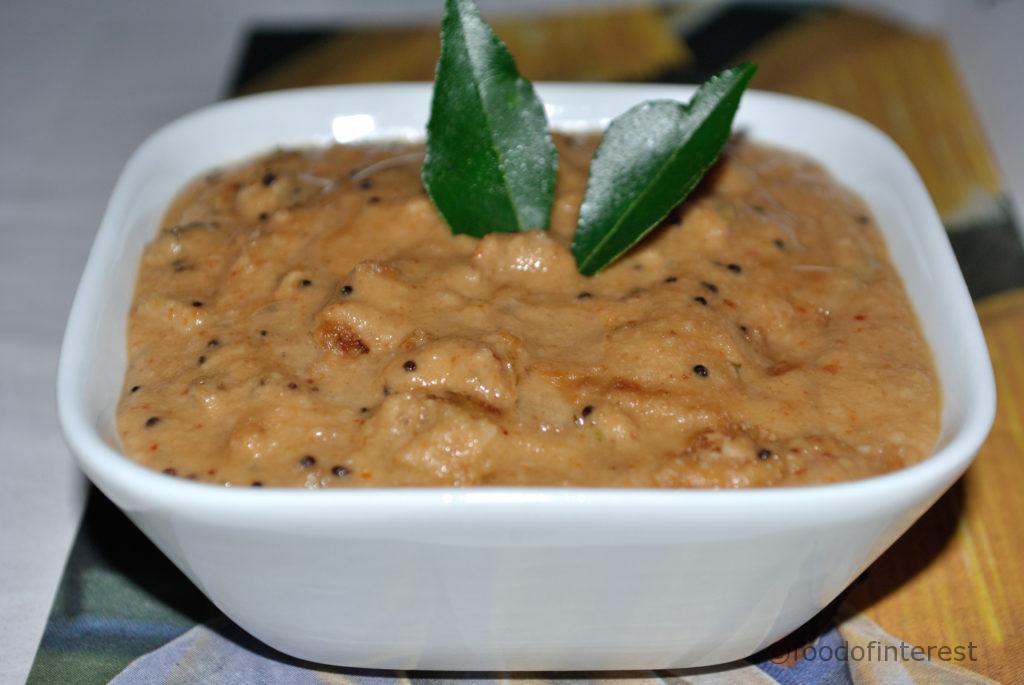 Haagalkayi gojju tastes best with steamed hot rice or chapathi. Just top up with little ghee on top and taste the best flavour combo there can ever be. Understandably, children might not give it a try. But if you make it less spicier and inculcate bitter gourd eating habits at home they might give it a try!
Recipes of gojju from FOI…Pineapple gojju, apple gojju, yellu gojju or even this southekayi hasi gojju. Try other chapathi/roti side dishes.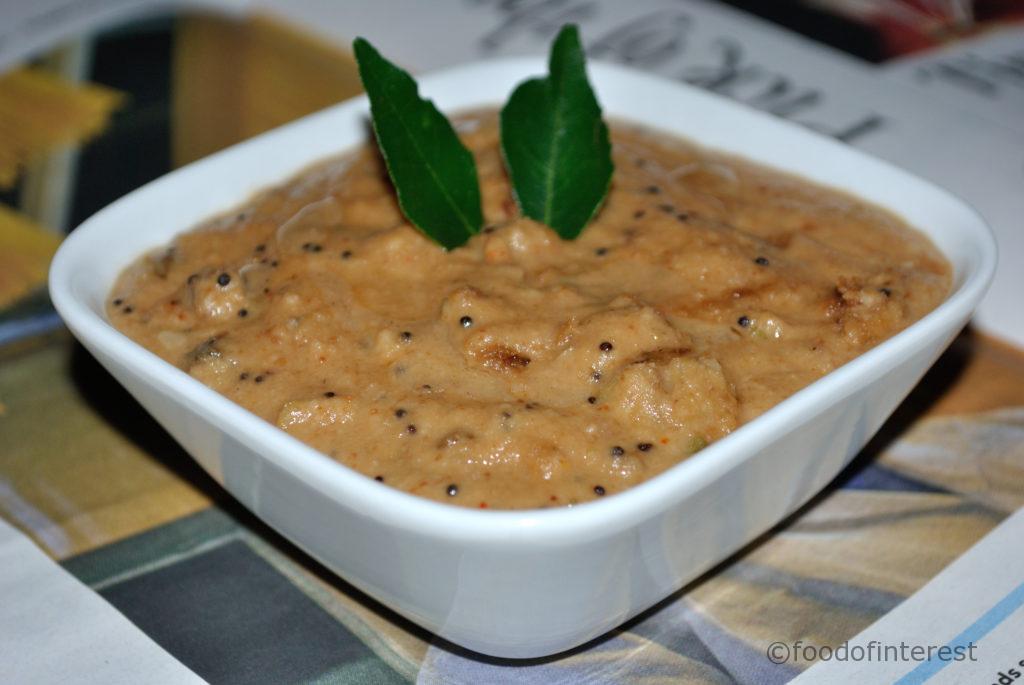 Haagalkayi Gojju | Bitter Gourd Gojju | Gojju Recipes
Bitter, tangy, spicy and very tasty, haagalkayi gojju
Serves:
4 people or 1 bowl
Ingredients
For Masala:
1½ Tbsp urad dal
½ Tbsp sesame seeds/yellu/til
2-3 dry red chillies (byadagi preferably)
A pinch of hing (crystal hing)
¼ Cup desiccated coconut

For Tadka:
1 Tbsp coconut oil/cooking oil
½ Tsp mustard
1 broken dry red chilli
½ Tsp urad dal
Few curry leaves

For Gravy:
1 Tbsp tamarind extract/1 Tsp tamarind paste
1 piece jaggery/gur/bella
¼ Cup water or as required to adjust consistency
Salt to taste
Method
Peel and finely chop bitter gourd
Gather all masala ingredients. Heat a pan
Fry masala ingredients till dal turns light golden
Switch off flame and add desiccated coconut. Mix and let it cooled
Heat oil in a separate pan, add mustard and let it splutter
Drop in broken red chilli
Add urad dal and fry till dal turns golden
Next add chopped bitter gourd and curry leaves. Saute
Meanwhile, grind masala ingredients into a paste with little water
Once bitter gourd cooks and changes colour, add jaggery and tamarind
Add ground masala paste
Pour in water to adjust consistency
Sprinkle salt and let it cook
Once it thickens, turn off heat
Serve hot with chapathi/roti
Notes
Ensure to use tender bitter gourd. If it is old and not fresh it will have hard seeds and will be very bitter and dry

Use coconut oil is available. Adds to the taste

Adjust spice as preferred

Haagalkayi Gojju Stepwise:
Peel and finely chop bitter gourd

Gather all masala ingredients. Heat a pan

Fry masala ingredients except desiccated coconut till dal turns light golden

Switch off flame and add desiccated coconut. Mix and let it cooled

Heat oil in a separate pan, add mustard and let it splutter

Drop in broken red chilli

Add urad dal and fry till dal turns golden

Next add chopped bitter gourd and curry leaves. Saute

Meanwhile, grind masala ingredients into a paste with little water

Once bitter gourd cooks and changes colour, add jaggery and tamarind

Add ground masala paste

Pour in water to adjust consistency

Sprinkle salt and let it cook

Once it thickens, turn off heat

Serve hot with chapathi/roti