Be it any day, a comforting bowl of dal is always the answer to feed a hungry stomach. It is not spicy nor is it too bland, it is like a gravy to eat with rotis/chapathis or just mix with plain old rice. It is full of proteins and loaded with nutrients if you add greens or vegetables like in this dal palak.
I love lapping up dal palak with chapathis or tawa parathas, such an easy yet filling dish for lunch or for dinner. Enjoy the goodness of palak and the mellowness of dal, surely a great combo in the form of dal palak.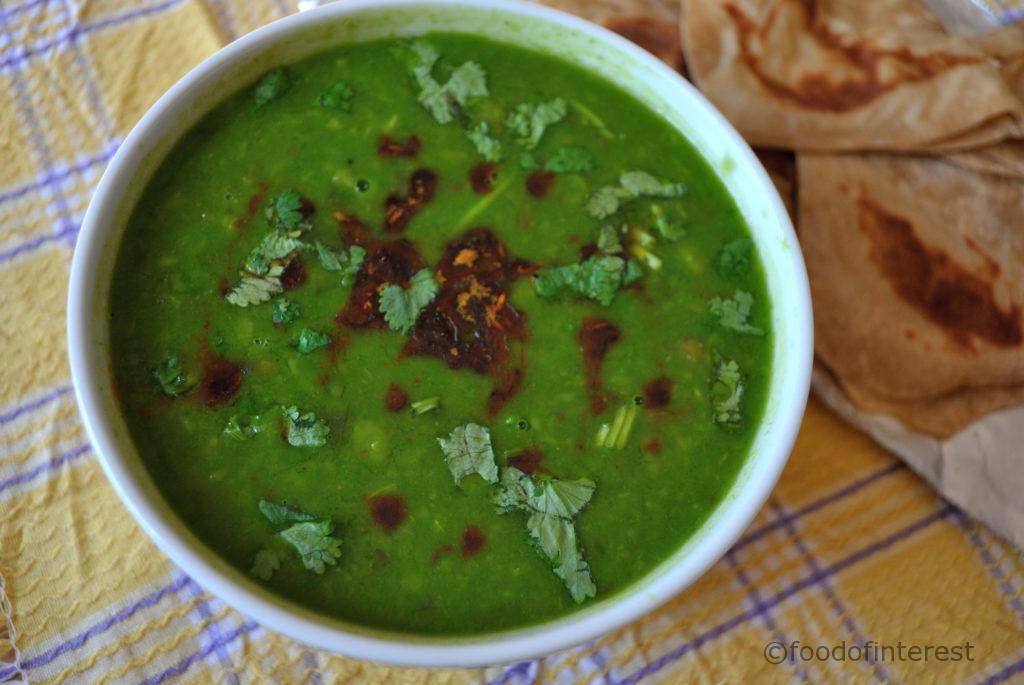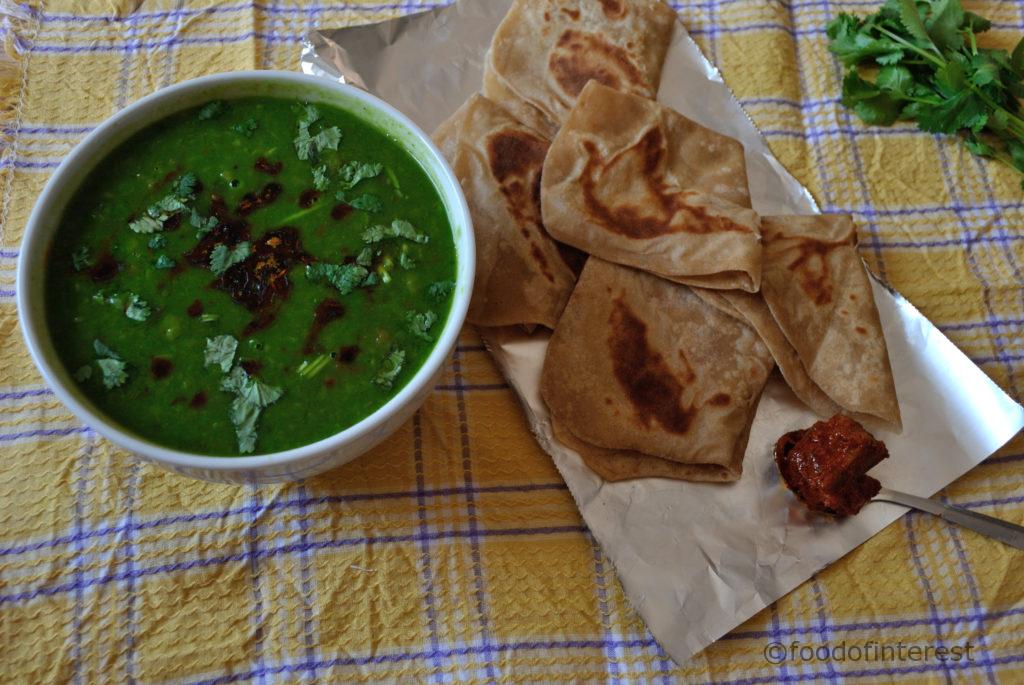 Palak or spinach dal can be made by adding it blanched & chopped or grinding it or even just sautéing chopped palak in little oil. It wilts quickly and do not over cook it or boil it.
Add green chillies or a little red chilli powder for extra heat and a piece of jaggery rounds up the flavours. I mostly use toor/arhar dal for the dals I make, it renders a sweet taste and mixes well with other ingredients. Try other dals from FOI, dal fry, dal makhani etc.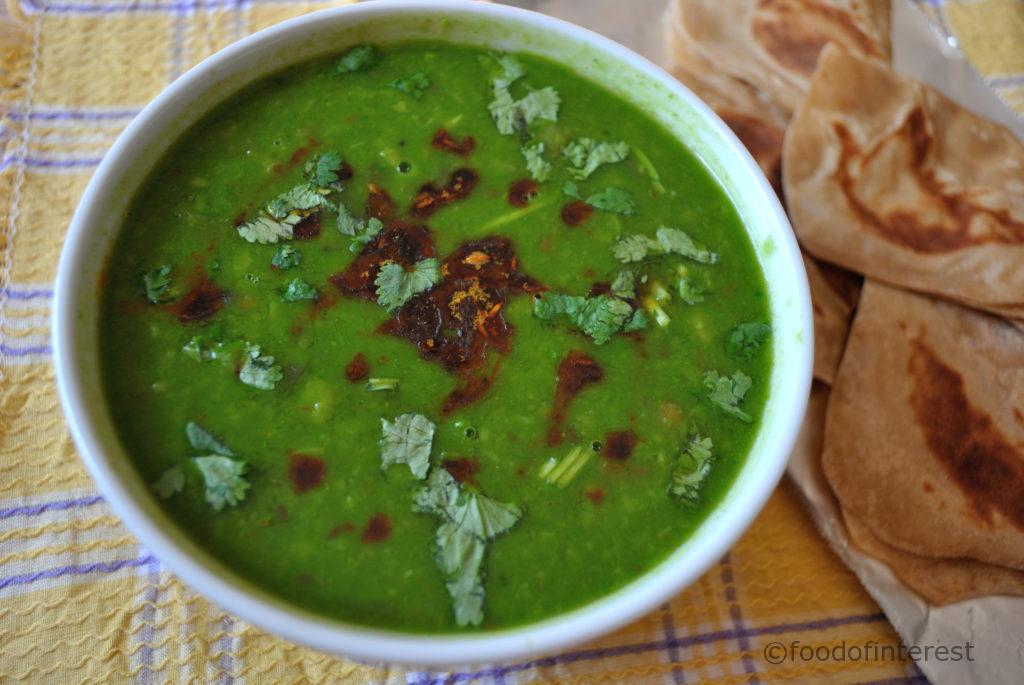 Dal Palak | Home style palak dal | Dal Recipes
Comforting and tasty, loaded with nutrition, home style dal palak
Ingredients
200 Gm palak/spinach
1 Cup boiled toor dal
1 + ½ Tbsp oil
½ Tsp jeera
1 finely chopped onions
1 tsp ginger-garlic paste
Salt to taste
1 puréed tomato
¼ Tsp red chilli powder
¼ Tsp turmeric
½ Tsp garam masala
½ Tsp crushed kasuri methi
Method
Boil/pressure cook toor dal till soft, mash and keep aside
Wash palak in plenty of water, drain well
Heat ½ Tbsp oil in a pan, add washed and chopped palak, let it wilt
Once palak cools down, grind into a rough puree or chop finely, keep aside
Heat oil in a pan, add jeera and let them splutter
Saute ginger-garlic paste and chopped onions
Add puréed tomato and mix well
Add turmeric, red chilli powder and garam masala and mix well
Tip in chopped/puréed palak and mashed dal and mix
Add salt to taste
Sprinkle kasuri methi and boil for 1 more minute
Serve hot with rice or chapathis
Notes
You can only add kasuri methi at the end and skip tomato if you prefer or vice versa

This dal can also be made without ginger-garlic but is good for digestion and of course adds a lot of flavour

Mung dal palak also tastes really good and I generally make Karnataka style palak tovve

Dal Palak Stepwise:
Boil/pressure cook toor dal till soft, mash and keep aside

Wash palak in plenty of water, drain well

Heat 1/2 Tbsp oil in a pan, add washed and chopped palak, let it wilt

Once palak cools down, grind into a rough puree or chop finely, keep aside

Heat oil in a pan, add jeera and let them splutter

Saute ginger-garlic paste and chopped onions

Add puréed tomato and mix well

Add turmeric, red chilli powder and garam masala and mix well

Tip in chopped/puréed palak and mashed dal and mix

Add salt to taste

Sprinkle kasuri methi and boil for 1 more minute

Serve hot with rice or chapathis