Panaka is a refreshing drink made with fresh lemon juice and it is generally sweetened with sugar. But this authentic cooling beverage is made from jaggery to result in a very nice bellada panaka. Jaggery or bella is unrefined and is not processed as much as sugar and is better for you. Moreover it is rich in minerals making it a healthy drink.
Bellada panaka is a must for Ram Navami festival. Along with majjige these are served in big pitchers on the streets by enthusiastic people and it's for a good cause. It definitely helps the people to recover from the heat and is a big colourful celebration! It is flavoured with elaichi and a little dry ginger powder, black pepper powder and is chilled before serving. The lemon juice rounds up all the flavours so well, a simply super drink!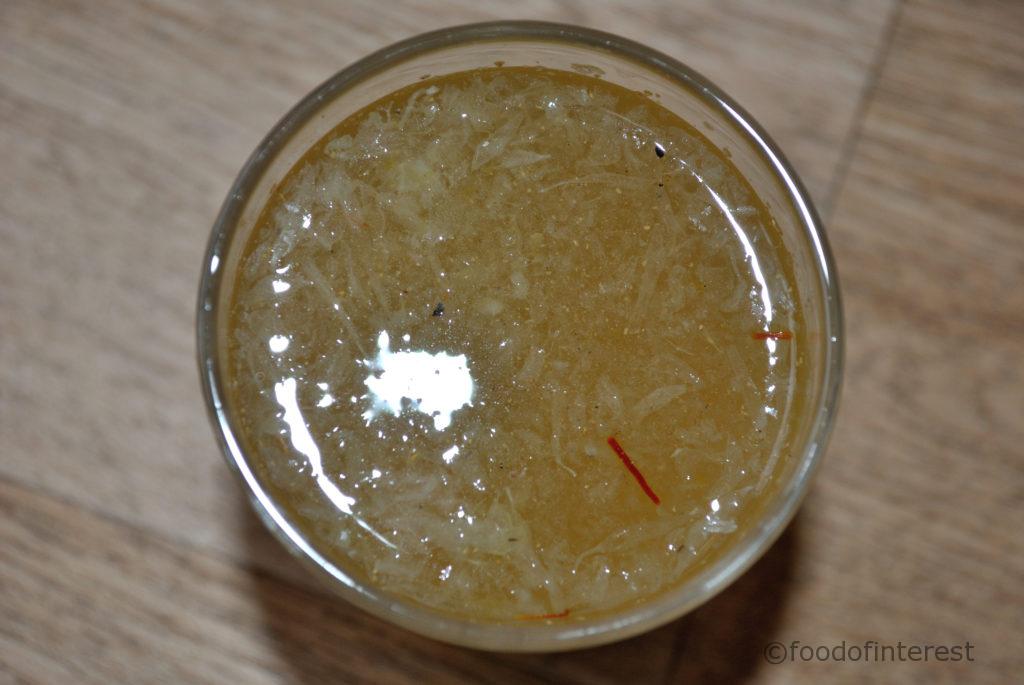 I have also added a few small strands of kesar/saffron to add some extra festivity to this bellada panaka :). Try more Ram Navami recipes from FOI, kosambri, madike kaalu usli etc. Enjoy a natural cooling drink and you will forget about sugary soft drinks.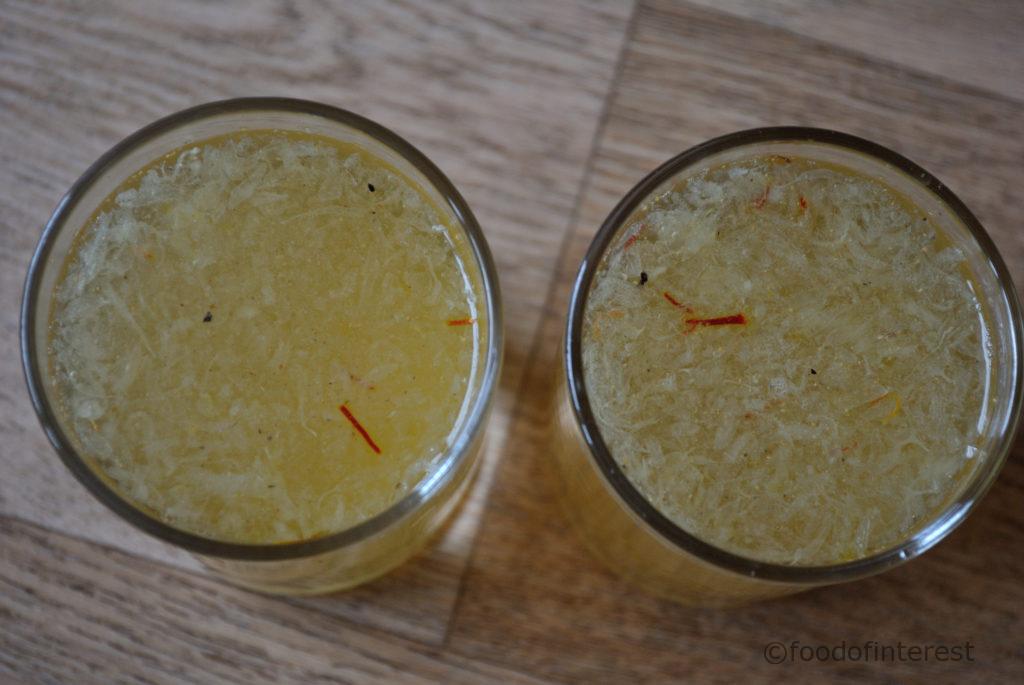 Bellada Panaka | Gur Ki Sharbat | Juice Recipes
Cool, refreshing, a must for Ram Navami celebration - bellada panaka
Recipe type:
Beverage/Drink
Ingredients
2½ Cups chilled water
3 Tbsp jaggery
¼ Tsp yellakki/elaichi powder
1 pinch black pepper powder
1 pinch kesari/saffron
¼ Tsp dry ginger/sonth powder
Juice of a 1 lemon
Method
In a big vessel pour chilled water
Sprinkle black pepper powder, elaichi powder, saffron strands and dry ginger powder
Next add the jaggery and mix
Once the jaggery is melted, squeeze in lemon juice and mix well
Chill for some more time before serving
Notes
Adjust sweetness by adding more/less jaggery

You can add ice cubes before serving
Bellada Panaka Stepwise:
In a big vessel pour chilled water

Sprinkle black pepper powder, elaichi powder, saffron strands and dry ginger powder

Next add the jaggery and mix

Once the jaggery is melted, squeeze in lemon juice and mix well

Chill for some more time before serving