Homemade masalas are the best, they are fresh and aromatic. Such masalas are free from preservatives and artificial additives. That's a good start to any dish especially rice based dishes. Different kinds of bhaat are made in South India which are based on some vegetable. Freshly powdered masala should be a part of such flavourful dishes. Vangi bhaat masala is very essential in Karnataka.
Vangi means brinjal or aubergine and a tasty rice dish is prepared with it called vangi bhaat. A special spice powder or masala that goes into it is vangi bhaat masala. It has a variety of spices mostly commonly available at home. These spices are lightly toasted till aromatic and ground into a powder.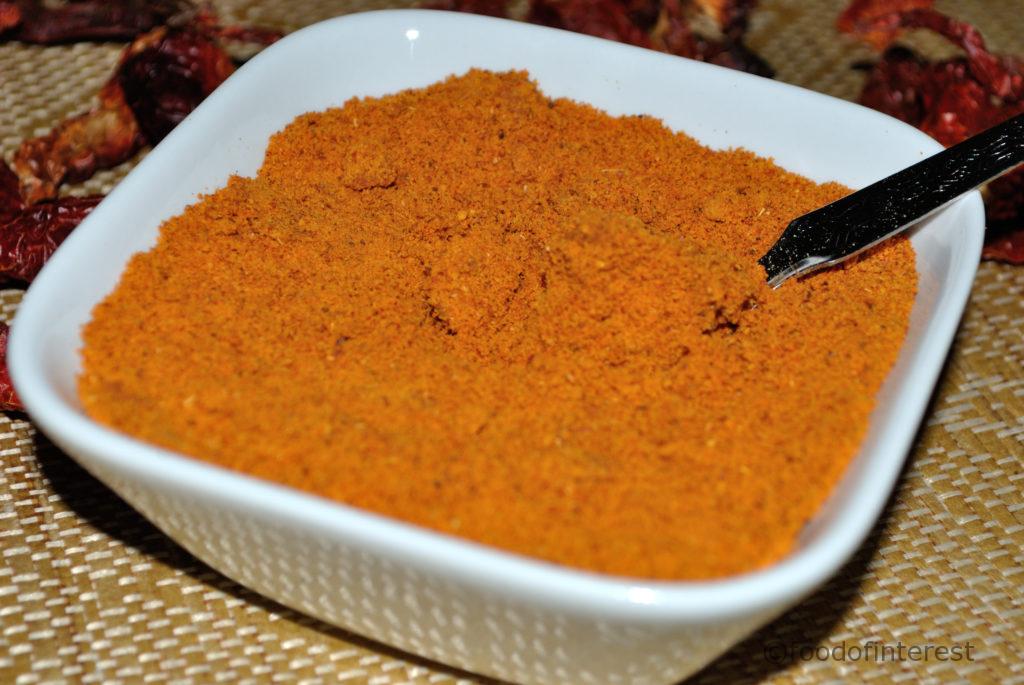 Vangi bhaat masala can also be used to make other types of bhaat like gorikayi bhaat, aloo capsicum bhaat and tondekayi bhaat etc. The fresh masala goes well with any bhaat. So why wait, make this fresh vangi bhaat masala and make different dishes for your lunch box. Try more bhaat recipes from FOI, uddina bhaat, tengu anna, nimbehannina chitranna, coriander rice, tomato bhaat, menthya soppina bhaat, maavinakayi chitranna. Try more homemade masalas from FOI, bisi bele bhaat powder, pav bhaji masala, saarina pudi( rasam powder), sambar powder etc.
Also here's the special masala box with most common spices I like to use at FOI.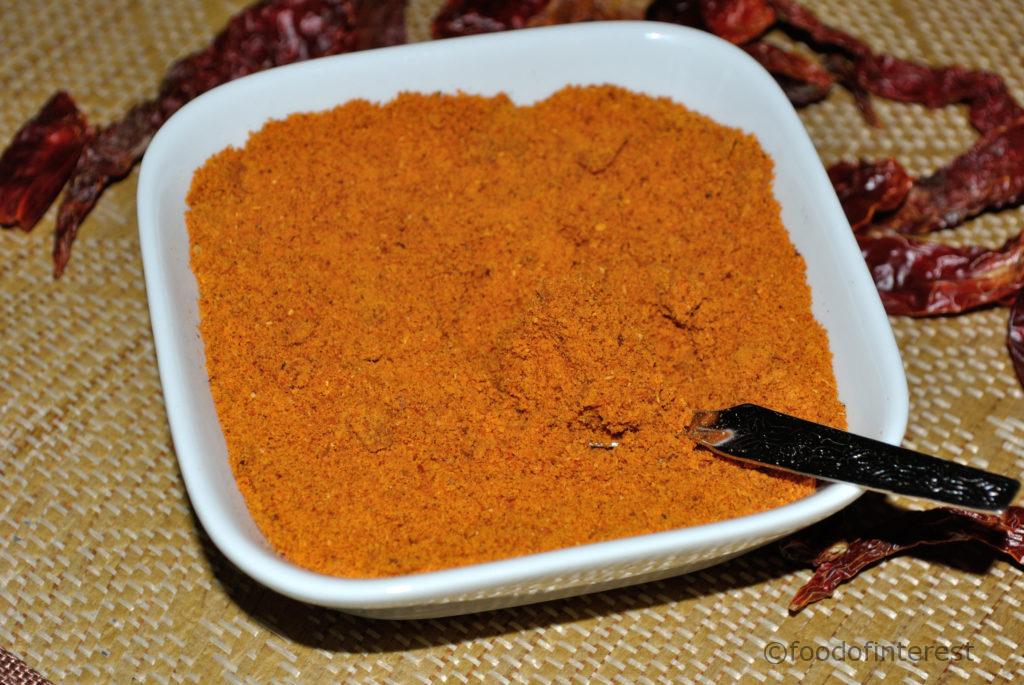 Vangi Bhaat Masala | Bhaat Pudi | Homemade Bhaat Powder
Aromatic homemade vangi bhaat masala, a spice powder to make rice bhaat
Ingredients
2 Tbsp dhania/coriander seeds
8-10 byadagi variety dry red chillies
2 Tbsp kadale bele/chana dal
2 Tbsp uddina bele/urad dal
¼ Cup dry coconut/desiccated coconut
2 1" cinnamon/dalchini
1 star anise
4 cloves/laung
1 small mace/javitri
1-2 elachi/cardamom
1 Tsp gasa gase/poppy seeds/khus khus
Method
In a pan, start toasting urad dal, chana dal, red chillies, gasa gase, dhania
Let them turn aromatic and slightly change colour
In the same pan, add other spices, star anise, cinnamon, mace and laung
Let them turn aromatic as well
Dals turn golden and chillies, dhania change colour
Turn off the heat and add desiccated coconut
Mix well and let it cool
Grind this into a powder and vangi bhaat masala is ready to be used
Notes
Roast everything on low flame

You can also roast them separately on low flame as well if making large quantity

This recipe can be doubled or tripled

Add a bunch of curry leaves, roast them in little oil till crunchy and powder it along with the masala

Vangi Bhaat Masala Stepwise:
In a pan, start toasting urad dal, chana dal, red chillies, gasa gase, dhania
 
Let them turn aromatic and slightly change colour

In the same pan, add other spices, star anise, cinnamon, mace and laung

Let them turn aromatic as well

Dals turn golden and chillies, dhania change colour

Turn off the heat and add desiccated coconut

Mix well and let it cool

Grind this into a powder and vangi bhaat masala is ready to be used