Drinking green tea can seem to be a daunting task if you do not like the flavour. People add sugar to green tea which makes its health benefits moot. How about trying this spiced green tea a.k.a masala green tea.
Green tea spiked with aromatic mild spices. This gives a warming effect and your green tea will not be tasteless. Turn your boring old pot of green tea into something more exciting.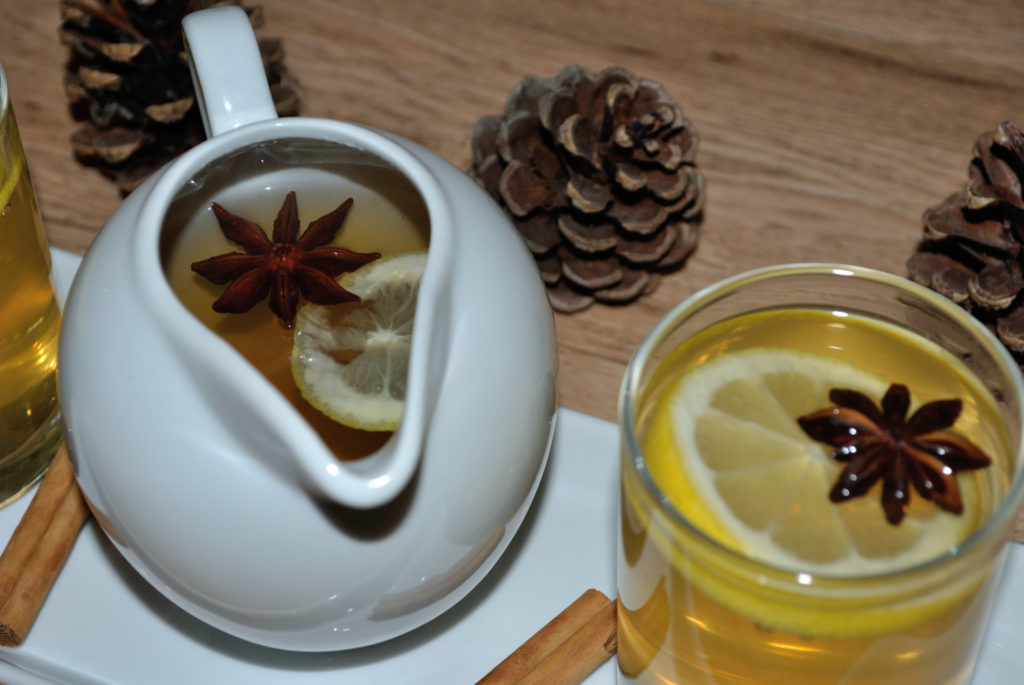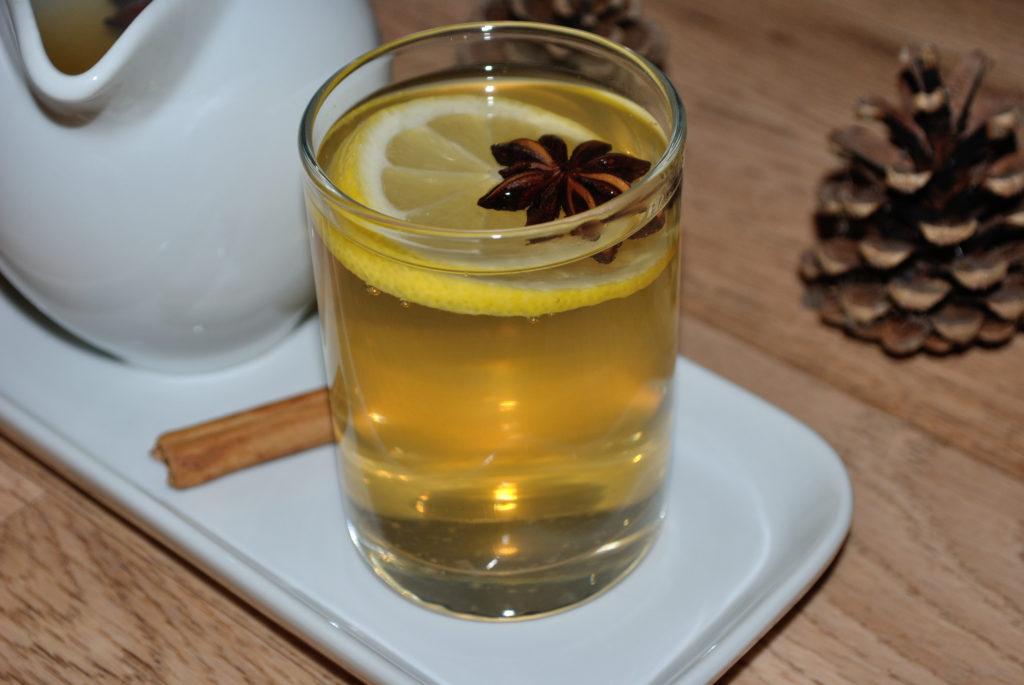 Any kind of spices can be added to your green tea like whole black peppercorn, cinnamon, star anise or even some fennel seeds. It makes your green tea spiced green tea. The beautiful aroma of spices helps in washing down all the rich food and desserts from all the celebrations.
Try this spiced green tea this winter! Another warming beverage for this winter is this turmeric latte/arishina haalu. Enjoy winter with these simple modifications to your daily foods.
Spiced Green Tea | Masala Green Tea | Tea Recipes
Aromatic with mild spices, piping hot spiced green tea
Recipe type:
Beverage/Drink
Ingredients
2 Cups/250 Ml~ water
1" broken cinnamon
1-2 star anise/phool chakri
1 green tea bag
2 Tsp or to taste honey (optional)
Lemon juice and lemon slices to serve
Method
Bring water to a boil in a kettle or in a pan
When water starts bubbling up, throw in pieces of cinnamon
Add a star anise
Dip your green tea bag boil for 5 seconds. Turn off heat. Let it stand
Strain and add honey and few drops of lemon juice
Serve hot with slices of lemon
Notes
Green tea leaves can be used instead of green tea bag

Use any herbal tea you have on hand like chamomile/hibiscus/ginger/mint/tulsi instead of green tea

Use any kind of spice you like, whole black peppercorn, cinnamon, fennels seeds etc

Honey is optional

Spiced Green Tea Stepwise:
Bring water to a boil in a kettle or in a pan


When water starts bubbling up, throw in pieces of cinnamon
 

Add 

a star anise


Dip your green tea bag boil for 5 seconds. Turn off heat. Let it stand


Strain and add honey and few drops of lemon juice
 

Serve hot with slices of lemon