Dosas are very versatile, they can be prepared in many ways and can be eaten for breakfast, lunch or dinner. Ragi dosa with ground batter is one such dish. Ragi dosa is getting popular day by day. Most hotels serve ragi dosa along with other varieties of dosas.
Ragi or finger millet is very nutritious, it is very light. This ragi dosa with ground batter turns out very crisp and tasty. Add a few finely chopped onions, some chopped green chillies in the batter or top them on the dosas. Either way you get a great combination.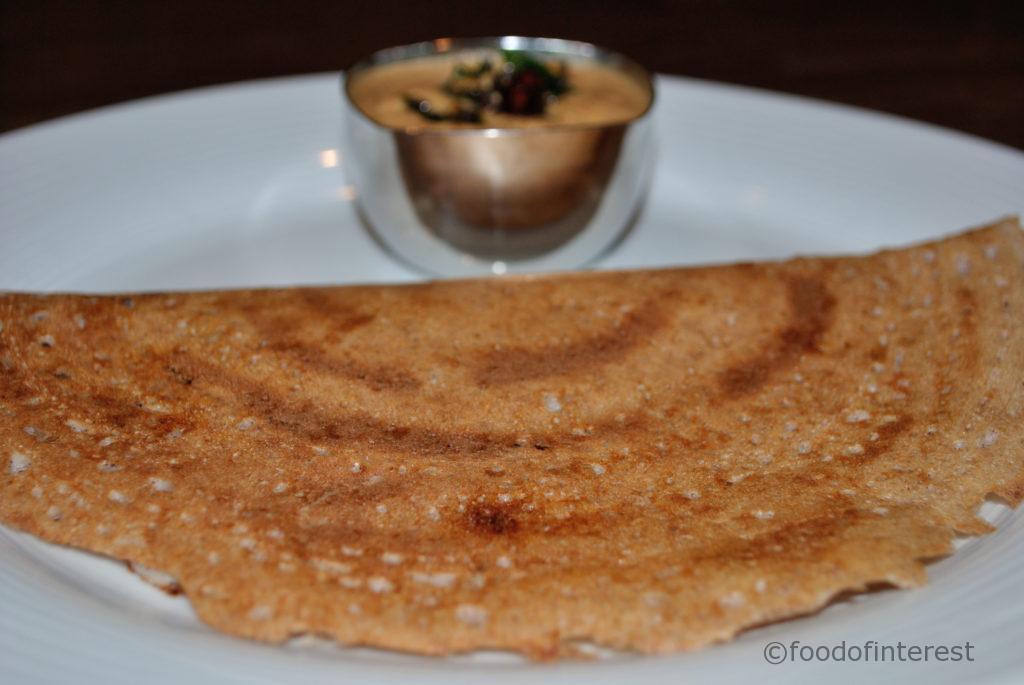 Ragi dosa with ground batter does not need a lot of oil. The beautiful colour rendered to this dosa by the ragi makes it very appetizing. Ragi is a staple of Karnataka and is widely grown and consumed. Many dishes like ragi mudde (ragi ball), ragi ganji (porridge), ragi roti etc are prepared. Each dish is low in calories and extremely nutritious. More ragi dishes coming soon on FOI…
Ragi dosa with ground batter has ground urad dal batter fermented and then mixed with ragi flour. I also make instant ragi dosa (ragi dosa with oats is a favourite). Try other dosas from FOI, masala dosa, set dosa, khaali dosa, neer dosa etc.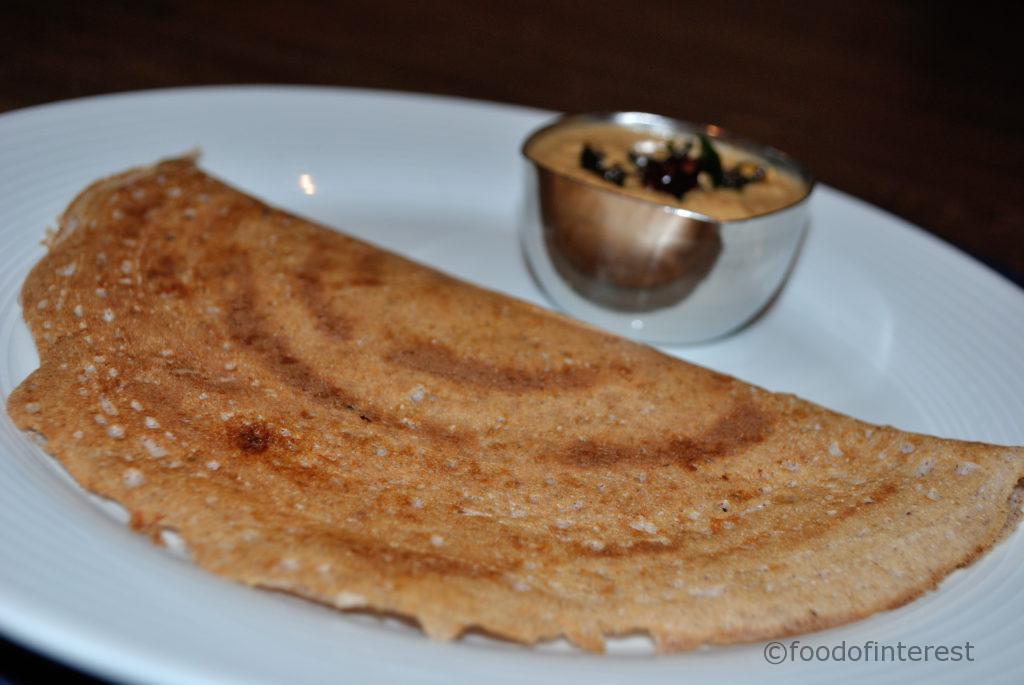 Ragi Dosa With Ground Batter | Ragi Dosa | Dosa Recipes
Crisy and tasty breakfast, ragi dosa with ground batter
Ingredients
1 Cup uddina bele/urad dal
¾ cup raw rice/idli rice
¼ Tsp methi seeds
1 cup avalakki/poha
Salt to taste
¼ Cup ragi flour
½ Cup finely chopped onions
A pinch of hing
2 Tsp oil
½ Tsp mustard
Method
Wash and soak urad dal and rice separately
Add poha and methi seeds along with rice, soak for 6-8 hours
Drain soaked water from dal and rice
Add salt to taste, grind into a smooth batter
Take the ground batter in a bowl, mix well and let it ferment
After 6-8 hours, add ragi flour and mix well with the batter
Add finely chopped onions
Make tadka with oil, hing and mustard seeds
Pour this into the batter and mix well
To make dosas, heat a pan, pour a ladleful of batter
Using circular motion, spread into a thin dosa
Drizzle oil on top, cover and cook
When the dosa turns golden on the underside, flip and slightly cook on the other side as well
Serve immediately with onion or shallots chutney
Notes
Add finely chopped green chillies if you want (1-2)

Sprinkle some jeera seeds if you want

Can be fermented for 4-5 hours only if living in a warm place
Ragi Dosa With Ground Batter Stepwise:
Wash and soak urad dal and rice separately

Add poha and methi seeds along with rice, soak for 6-8 hours

Drain soaked water from dal and rice

Add salt to taste, grind into a smooth batter

Take the ground batter in a bowl, mix well and let it ferment

After 6-8 hours, add ragi flour and mix well with the batter

Add finely chopped onions

Make tadka with oil, hing and mustard seeds

Pour this into the batter and mix well

To make dosas, heat a pan, pour a ladleful of batter

Using circular motion, spread into a thin dosa

Drizzle oil on top, cover and cook

When the dosa turns golden on the underside, flip and slightly cook on the other side as well

Serve immediately with onion or shallots chutney