Is it pizza, is it a dip, how about flavours of pizza in a dip? If you are planning to make pizza and you find it very daunting to make the dough, let it rise and then prepare all the toppings. Then you also would have to wait for the pizza to bake. But how about you get the flavours of a pizza in a quick pizza dip.
Pizza dip can then be eaten with garlic bread, breadsticks or plain ol' toasted bread. It's fun to share too. Children will like the mild flavours and they can dip how much ever they want to. Adults don't have to be left behind, try this for a fondue party if you are up for it.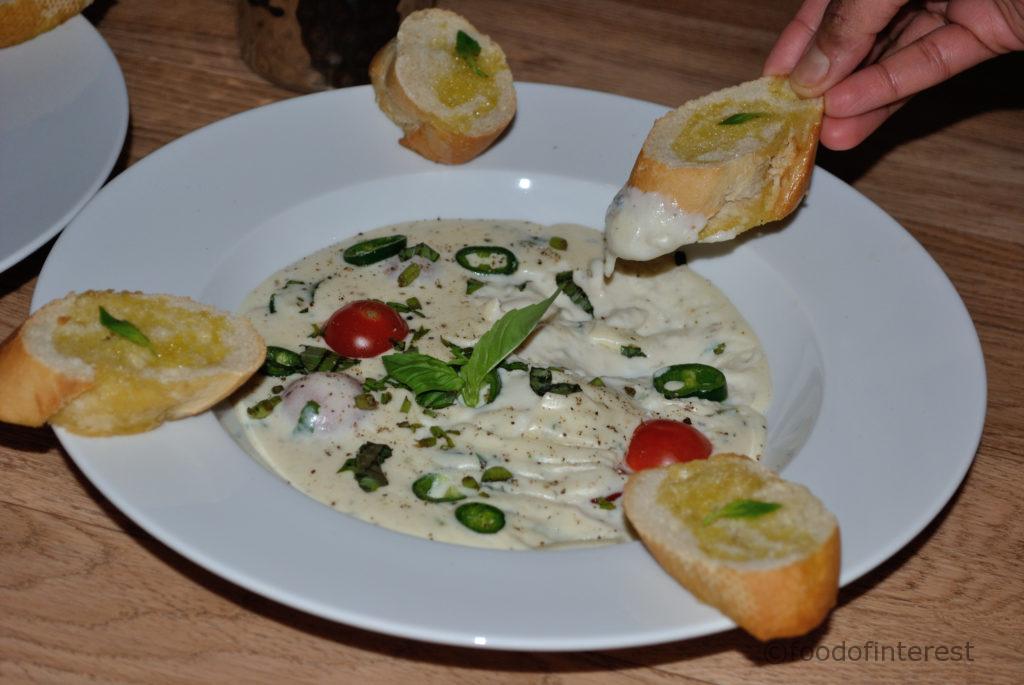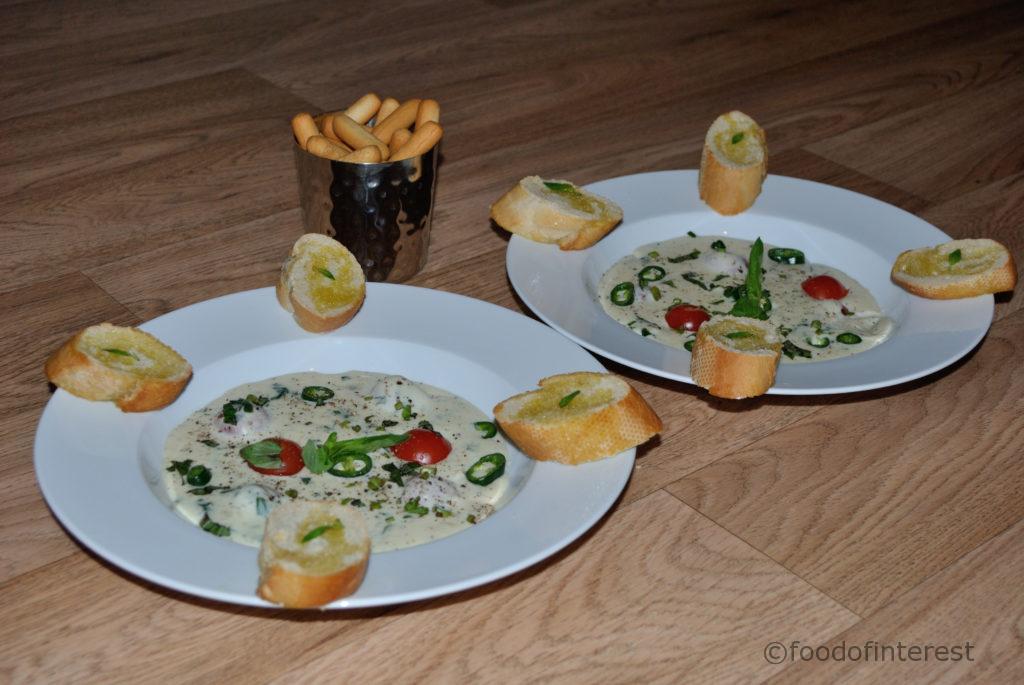 In this pizza dip I have added 2 kinds of cheese. Cheddar for flavour and mozzarella for the unmistakable pizza feel. But be cautious before melting mozzarella it crumples up quickly. Use regular processed cheese like Amul and pizza cheese if you prefer. I have also added some less spicy, fat green chillies. You can skip them especially if serving to kids. Instead sprinkle on some red chilli flakes.
Try pizzas from FOI, fig and goats cheese pizza, tomato basil pizza. More pizza condiments like pizza sauce and other dips.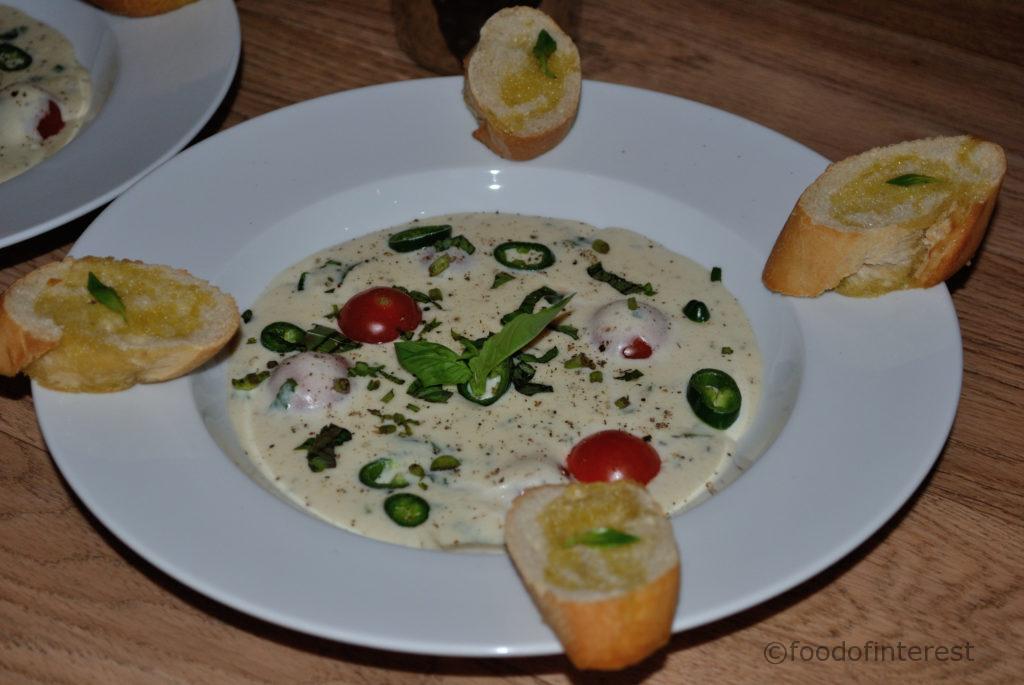 Pizza Dip | Snack Recipes | Dip Recipes
Warm, creamy with all the flavours a pizza would have, pizza dip for breads
Ingredients
1 Cup grated mozzarella
½ Cup grated cheddar
¼ Cup milk
2 Tbsp maida
Few halved cherry tomatoes
1 sliced mild green chilli
¼ Tsp black pepper powder
Salt to taste
Few chopped basil leaves
Method
Grate the cheeses and halve the cherry tomatoes, green chilli. Chop up the basil leaves
Warm the milk, make a paste with maida and little milk
Melt cheeses with milk, thicken with maida paste, add salt, black pepper and oregano to taste
Add chopped basil leaves
Pour into dip bowls, place halved cherry tomatoes, green chilli
Add more white sauce, add more green chillies, tomatoes, garnish with chopped basil leaves
Heat/Broil in oven for 5-6 minutes at 180 Deg C. Serve with sliced toasted baguette at 200 Deg C and olive oil
Notes
Add any dried herbs like oregano or Italian seasoning mix etc.

Sprinkle cayenne pepper or red chilli flakes for some more heat

If you do not have cherry tomatoes, slice the tomatoes and halve them
Pizza Dip Stepwise:
Grate the cheeses and halve the cherry tomatoes, green chilli. Chop up the basil leaves

Warm the milk, make a paste with maida and little milk

Melt cheeses with milk, thicken with maida paste
   
Add salt, black pepper and oregano to taste

Add chopped basil leaves

Pour into dip bowls, place halved cherry tomatoes, green chilli

Add more white sauce, add more green chillies, tomatoes, garnish with chopped basil leaves

Heat/Broil in oven for 5-6 minutes at 180 Deg C. Serve with sliced toasted baguette at 200 Deg C and olive oil