One more protein filled breakfast dish from FOI, made from mung beans/hesaru kaalu this time, pesarettu. Pesarettu is a classic Andhra breakfast, it is a type of dosa. Pesarettu is generally served with upma and allam chutney. Both of these recipes are coming up next.
Pesarettu are nice and crisp and the batter is also quite easy to prepare. As with mung dal paddu, pesarettu also is a good change from making urad dal based dosa batter. It is nice and easy on the stomach, the beautiful green hue is such a pleasant colour it makes these dosas even more appetizing.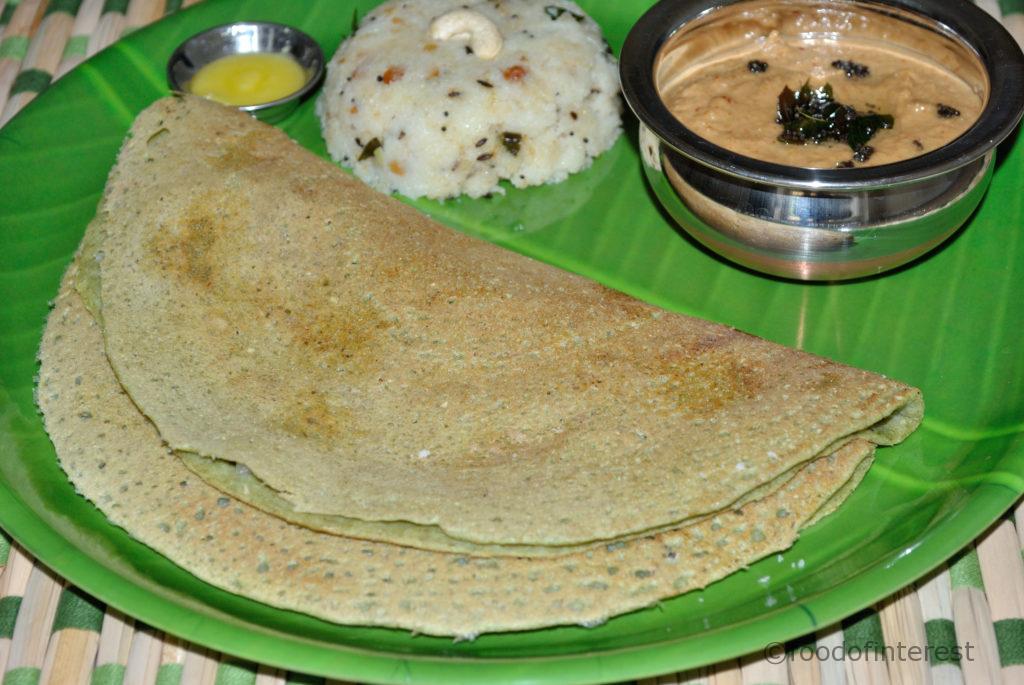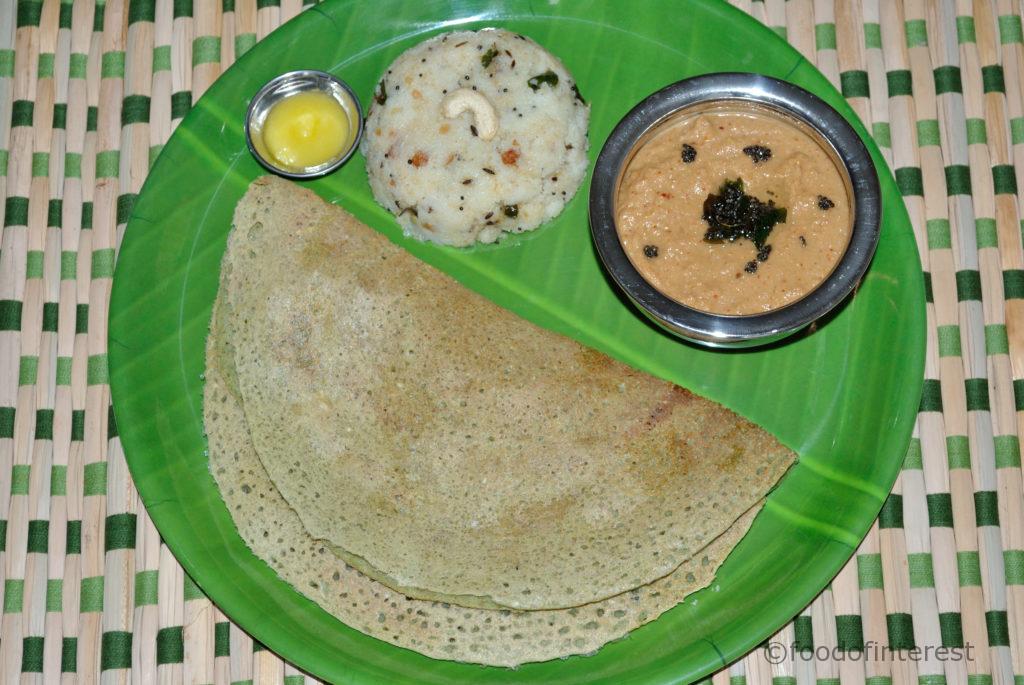 Again this batter does not require fermenting, but you can keep it for an hour or so just for the flavours to work together. Pesarettu are then made just like any other dosas and optionally topped with chopped onions. The ginger chutney served with is a mouth watering accompaniment and cleanses your palate. Do try more dosas from FOI, masala dosa, cabbage dosa, neer dosa, banana dosa, khaali dosa etc.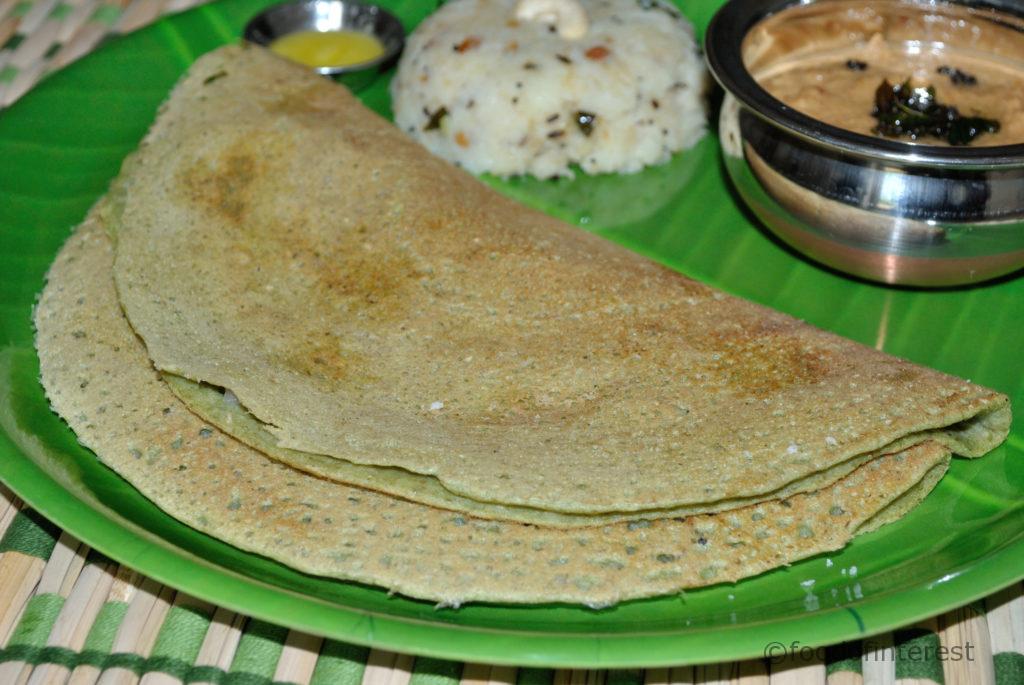 Pesarettu | Pesarattu | Breakfast Recipes | Dosa Recipes
A classic Andhra breakfast dish, made using protein-rich mung beans, pesarettu
Ingredients
1 Cup mung beans/hesaru kaalu
⅛ Cup rice flour
1 green chilli
1" ginger
Few curry leaves
¼ Tsp black pepper powder
Salt to taste
1 Cup finely chopped onions
Oil to make dosas
Method
Take mung beans in a bowl
Wash and enough water to soak the mung beans, soak overnight
After 6-8 hours, drain water from the mung beans
Add this to a mixer jar
Next add curry leaves, chopped ginger and green chilli
Add pinch of hing and jeera
Add salt to taste and enough water
Grind into a thick and slightly coarse batter
Take the batter into a bowl
Add rice flour and mix it well with the batter
Sprinkle black pepper powder
Heat a tawa, pour a ladleful of batter and start spreading the batter with ladle in a circular motion
Spread it nice and thin with some ridges, the coarse batter allows you to do so
Sprinkle some chopped onions on top, a few here and there, drizzle some oil on top
Cover and cook till underside is golden
Fold into half
Serve immediately with allam chutney
Notes
Adding onions can be optional, they are added only for some crunch

Instead of rice flour, upma rava can be added

Do not make very thick dosas, it should be slightly thin so the pesarettu turn out crisp

Remember batter should not be very thin and it should be slightly coarse
Pesarettu Stepwise:
Take mung beans in a bowl

Wash and enough water to soak the mung beans, soak overnight

After 6-8 hours, drain water from the mung beans

Add this to a mixer jar

Next add curry leaves, chopped ginger and green chilli

Add pinch of hing and jeera

Add salt to taste and enough water

Grind into a thick and slightly coarse batter

Take the batter into a bowl

Add rice flour and mix it well with the batter

Sprinkle black pepper powder

Heat a tawa, pour a ladleful of batter and start spreading the batter with ladle in a circular motion

Spread it nice and thin with some ridges, the coarse batter allows you to do so on top

Sprinkle some chopped onions on top, a few here and there and drizzle some oil

Cover and cook till underside is golden

Fold into half

Serve immediately with allam chutney