Parathas are delicious to eat and some parathas are even easy to prepare. Although the general notion about paratha-making is, it is very time consuming. But not this paneer paratha, nuh huh! The paneer stuffing for paneer paratha is easy to make. It's a matter of then rolling out the parathas and serving them.
To make life easier I generally knead whole wheat dough earlier and set it aside for gluten formation. Just before making parathas I prepare the stuffing in 5 minutes and roll out soft fresh parathas. Mouth-watering indeed, isn't it? There are many ways of rolling out parathas, I have shown the sandwich method of making parathas here.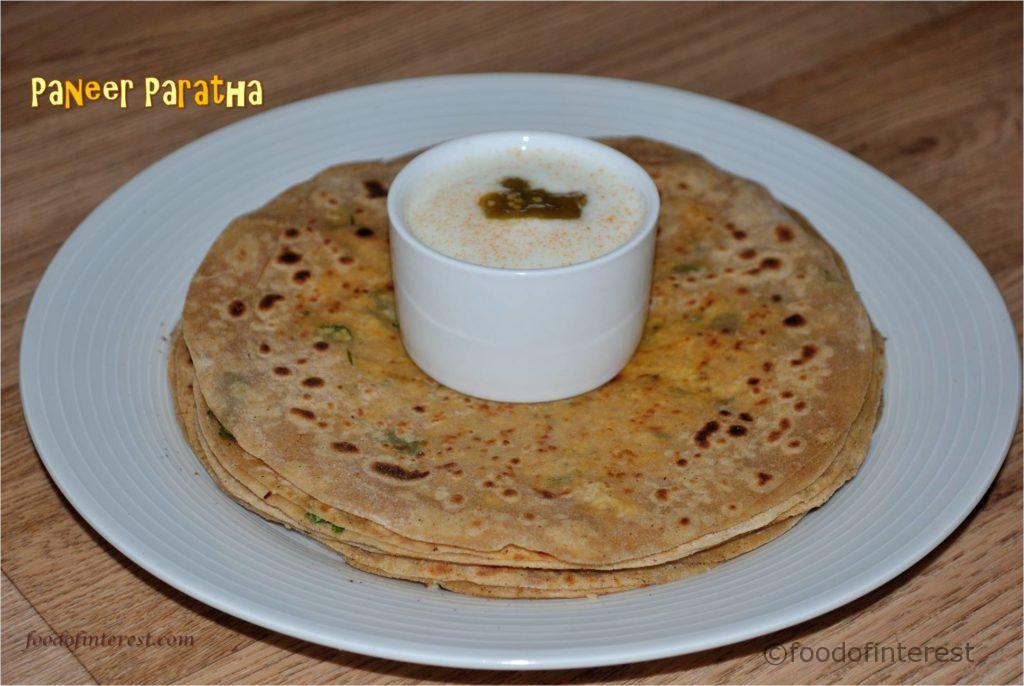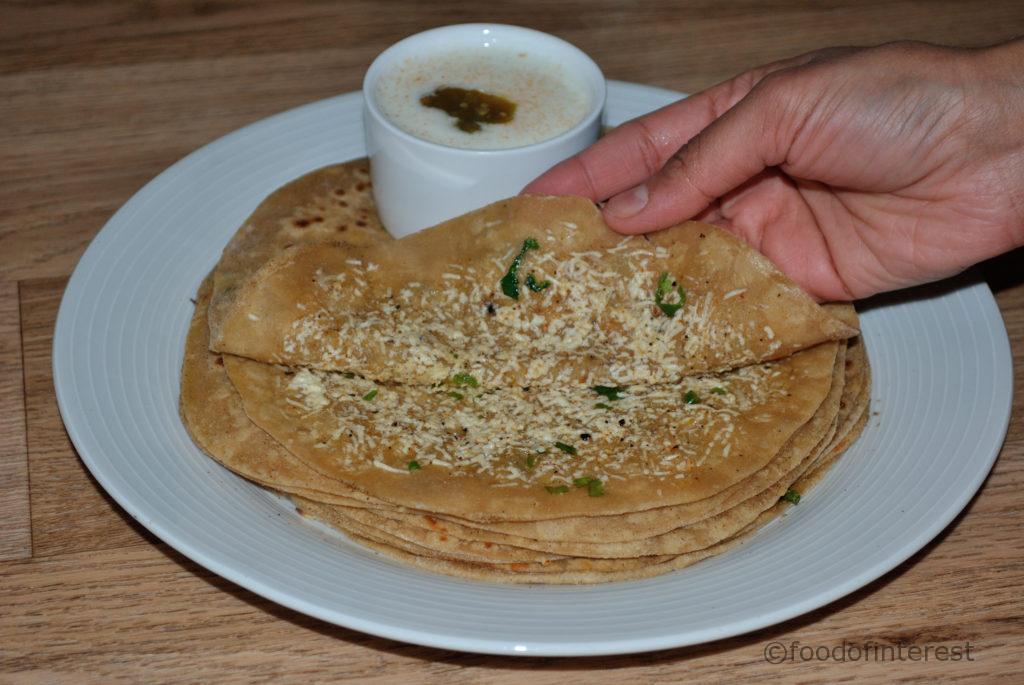 Paneer paratha can be served with simple fresh yogurt/curd along with green chilli pickle. It's a delicacy and kids love this paratha. It is soft and some black pepper makes it very well seasoned and gives a very nice taste. Try more parathas from FOI, aloo paratha, gobhi paratha, tomato paratha, beetroot paratha. More such recipes, methi thepla, whole wheat puri etc also available on FOI. Eat and enjoy!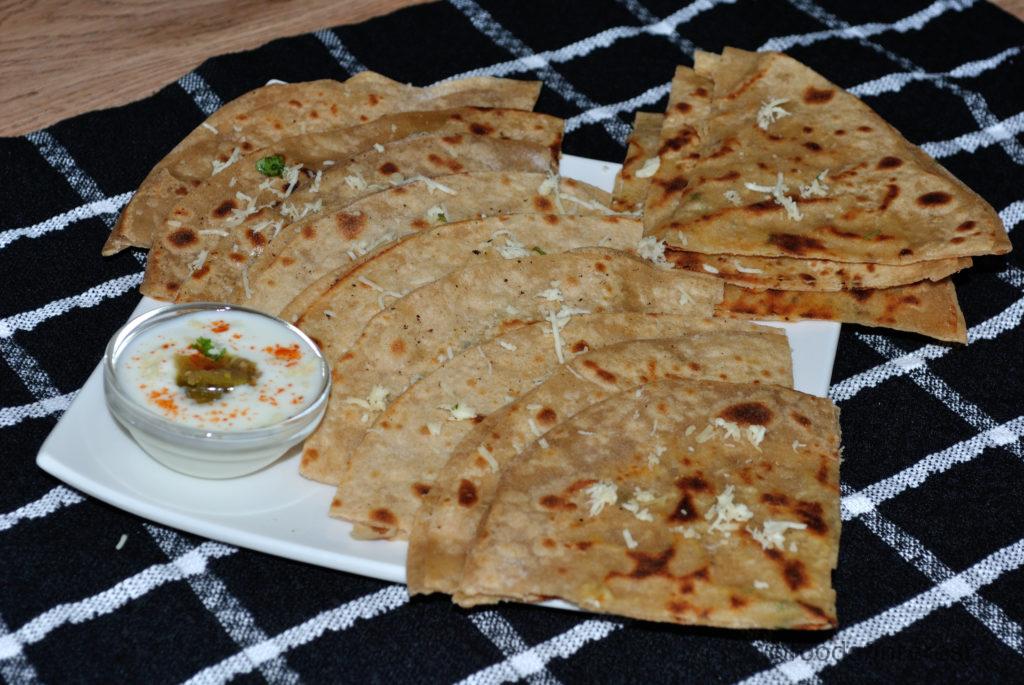 Paneer Paratha | Paratha Recipes | Breakfast Recipes
Soft paneer paratha, quick to make, delicious to eat for breakfast or dinner
Ingredients
2 Cups wheat flour + extra for dusting
1½ Cups or 200 Gm grated fresh paneer
½ Tsp freshly ground black pepper
Salt to taste
2-3 Tbsp finely chopped coriander leaves
2 Tsp oil to knead dough and extra for roasting paratha
Method
Grate paneer fresh just before making paratha
Season with powdered black pepper and salt to taste
Mix paneer very well with pepper and salt
Next add finely chopped coriander with the paneer
Mix coriander and ensure it is distributed well
Knead wheat flour into a soft dough with water and oil, divide into medium sized balls
Dust with flour and roll into puri sized rounds
Roll rest of the dough in similar way and stack them
Take a rolled out puri, spoon about 2-3 Tbsp of paneer stuffing on the centre. Apply little water along the edges
Now place another puri on top of this stuffing
Lightly press along the edges and seal
Carefully roll into a paratha, do not make it very thin
Roast on hot tawa, apply oil
When it turns golden, paneer paratha is ready
Serve with yogurt and green chilli pickle
Notes
You can also add grated or finely chopped garlic for extra flavour

Parathas can also be rolled out in same method as aloo paratha

Add finely chopped green chillies or chilli flakes for extra kick

Paneer Paratha Stepwise:
Grate paneer fresh just before making paratha

Season with powdered black pepper and salt to taste

Mix paneer very well with pepper and salt

Next add finely chopped coriander with the paneer

Mix coriander and ensure it is distributed well

Knead wheat flour into a soft dough with water and oil, divide into medium sized balls

Dust with flour and roll into puri sized rounds

Roll rest of the dough in similar way and stack them

Take a rolled out puri, spoon about 2-3 Tbsp of paneer stuffing on the centre. Apply little water along the edges

Now place another puri on top of this stuffing

Lightly press along the edges and seal

Carefully roll into a paratha, do not make it very thin

Roast on hot tawa, apply oil

When it turns golden, paneer paratha is ready

Serve with yogurt and green chilli pickle