I like to include bright greens mostly in paratha or thepla form. I also include greens in dosa, idli, mixing it with the batter. This time I experimented with Paddu or Gundupongala with spinach, palak paddu.
That day I had planned to make palak pathrode or patra and I had soaked rice. Unfortunately I had run out of tamarind, so I decided to make palak paddu. It was a hit!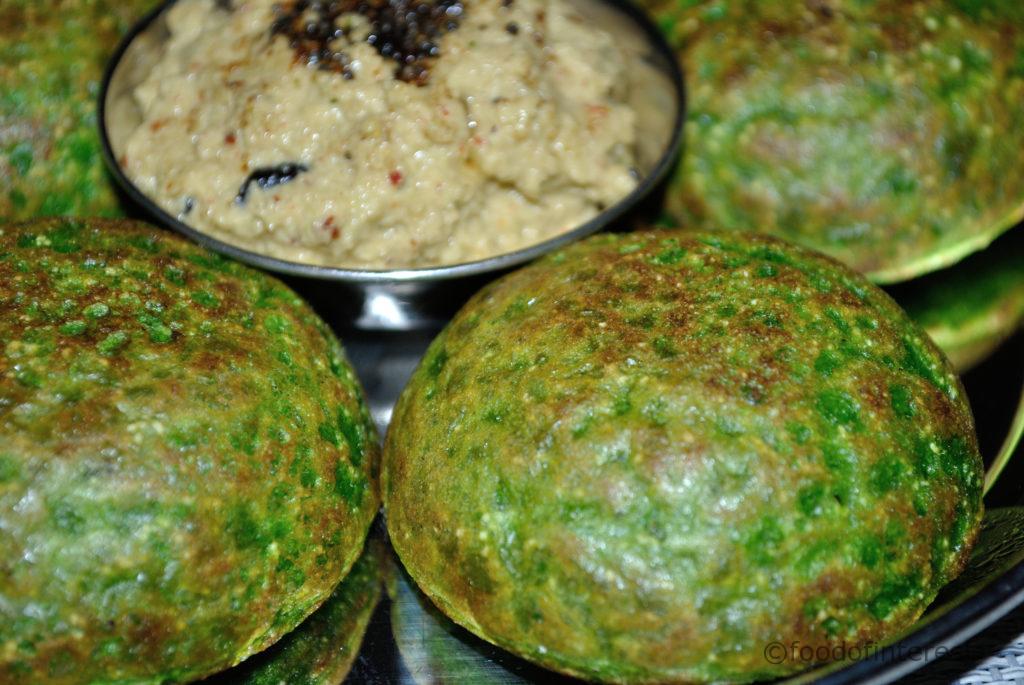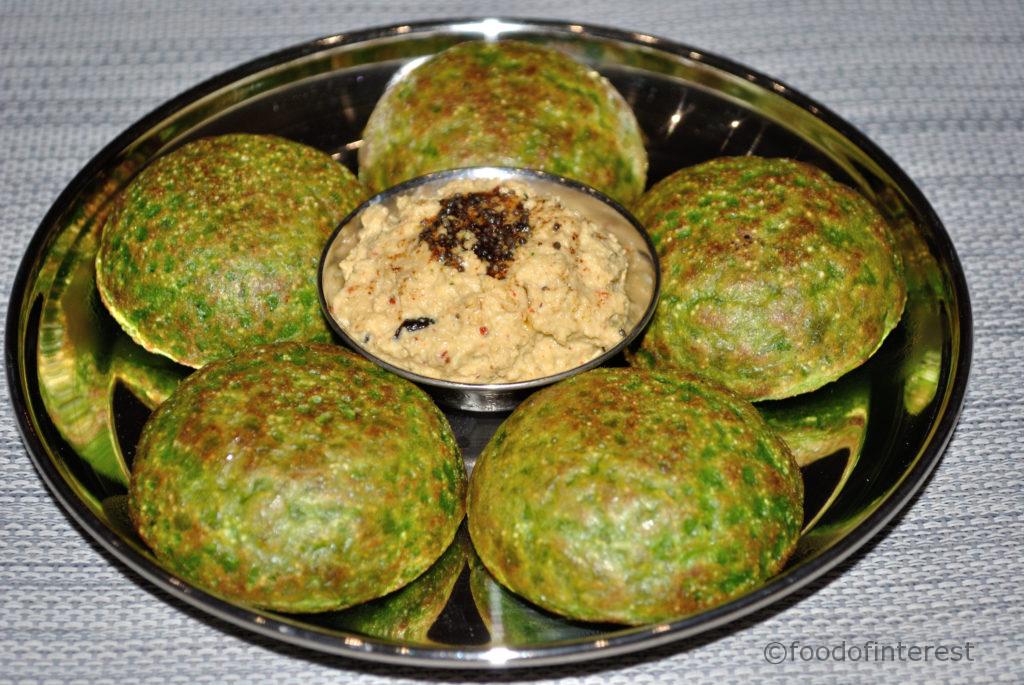 Mildly spiced with black pepper, it tastes so good. It is soft inside, crisp outside and the green colour makes it very inviting.
You can make palak paddu for breakfast or even for a light dinner. Try more palak recipes from FOI, palak paneer, palak paratha, palak dal etc. Also try my Davanagere benne paddu and mung dal paddu, a drool worthy recipe. More breakfast recipes from FOI.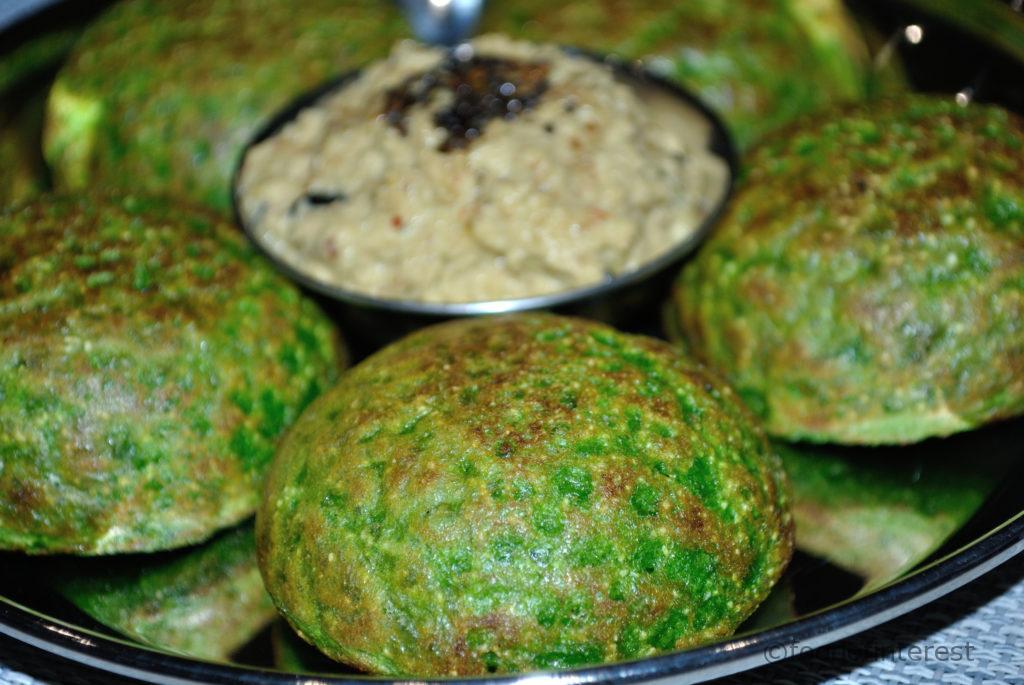 Palak Paddu | Spinach Gundupongala | Paddu Recipes
Green & bright, full of nutrition, palak paddu, perfect for breakfast
Ingredients
½ Cup raw rice
½ Cup upma rava
8 black pepper
½ Tsp jeera
1 pinch hing
2 Cups palak
2 Tbsp coconut
Salt to taste
2-3 finely chopped shallots or small onion
1 Tbsp yogurt
1 pinch baking soda
Oil to make paddus
Method
Take rice in a bowl, wash 2 times, soak in water for about 5-6 hours
In another bowl, take rava and wash once with water, soak in water for about half an hour
Clean and wash spinach well
Drain water from soaked rice after 5-6 hours, add into a mixer jar
Next add black pepper, jeera, hing, grated coconut, salt to taste
Grind into a paste with water, not too thick or not too watery
Add washed spinach and grind again with the rice batter
Now pour this batter into washed and soaked rava, (do not forget to remove excess water from rava)
Mix the batter well
Add chopped shallots and mix again
Just before making add a pinch of baking soda and yogurt, mix well
To make palak paddu, heat paddu pan and grease each paddu hole with little oil
Pour palak rice rava batter slowly into each paddu hole
Cover and cook
Once the top is cooked and underside is golden, flip and roast again
Serve with chutney. Makes about 15-16 paddus
Notes
You can even pre-grind this batter and keep it ready, or you can make it instantly

You can also make dosa with the same batter

Black peppercorn can be kept whole as well, gives a nice punch when digging into a paddu, avoid whole ones if kids are eating


Palak Paddu Stepwise:
Take rice in a bowl, wash 2 times, soak in water for about 5-6 hours

In another bowl, take rava and wash once with water, soak in water for about half an hour

Clean and wash spinach well

Drain water from soaked rice after 5-6 hours, add into a mixer jar

Next add black pepper, jeera, hing, grated coconut, salt to taste

Grind into a paste with water, not too thick or not too watery

Add washed spinach and grind again with the rice batter

Now pour this batter into washed and soaked rava (do not forget to remove excess water from rava)

Mix the batter well

Add chopped shallots and mix again

Just before making add a pinch of baking soda and yogurt, mix well

To make palak paddu, heat paddu pan and grease each paddu hole with little oil

Pour palak rice rava batter slowly into each paddu hole

Cover and cook

Once the top is cooked and underside is golden, flip and roast again

Serve with chutney. Makes about 15-16 paddus