Sometimes making a simple and easy dish can make your lunch table look pretty and fancy just by the sheer mention of the name of the dish. I think mashed potatoes is one such dish. It's a staple side dish on an English menu and it definitely makes it nice and fancy, it brings all the dishes together.
Usually mashed potatoes is also served with some sauteed green beans, peas and some roasted veggies along with the main dish. Mashed potatoes are creamy and dreamy, a small spoonful should just melt in your mouth. the key to making good mashed potatoes is to use floury type potatoes, i.e. when potatoes are cooked and soft, the texture of the potatoes should be floury.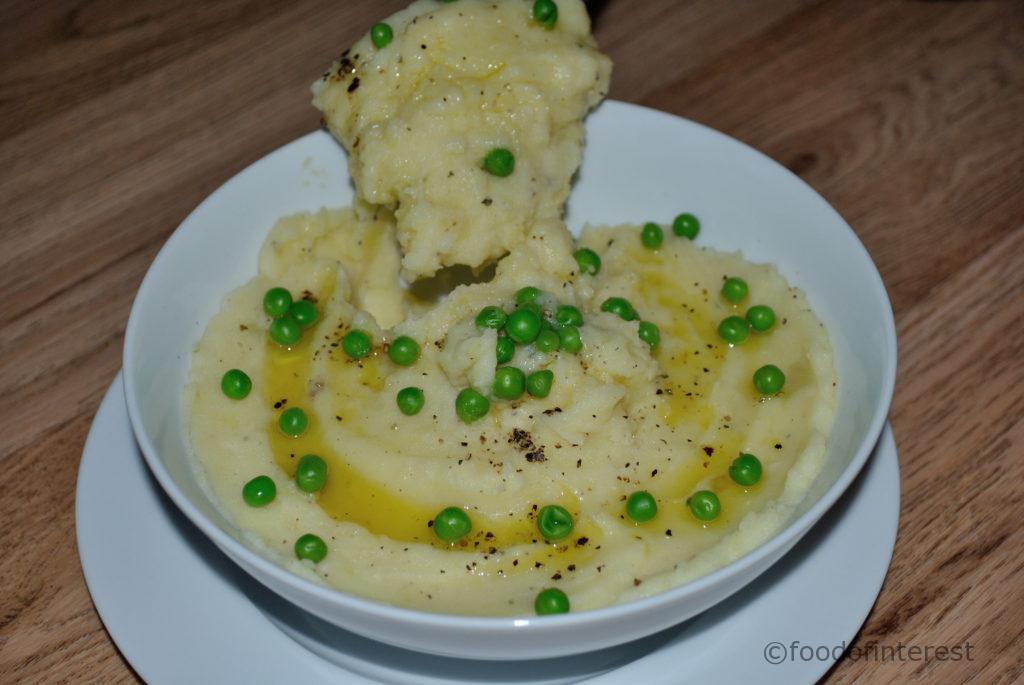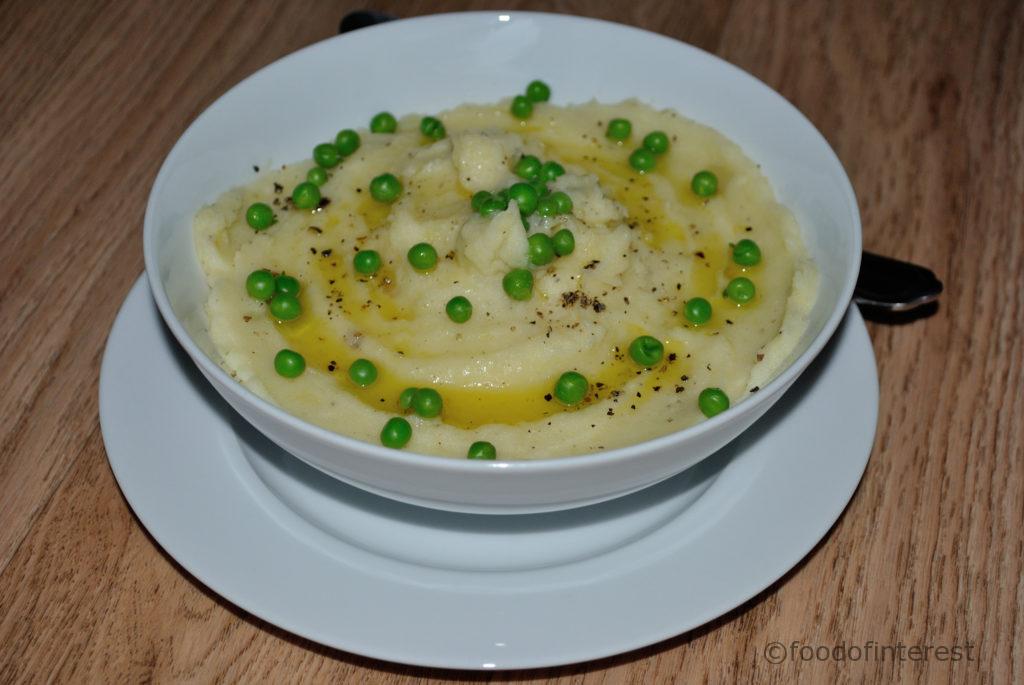 Along with using the right kind of potatoes, you need to add milk and a dash of cream to make them creamy. Mashed potatoes are easy to make but they are demanding in one sense, they need to have good seasoning. And why not, humble potatoes need good seasoning, they deserve it. You can make mashed potatoes ahead of time and leave it on a double boiler as I have shown below. Similarly you can also make sweet potato mash 🙂
More potato recipes from FOI, breakfast special, aloo paratha, bakery special aloo buns and these humble baked potatoes.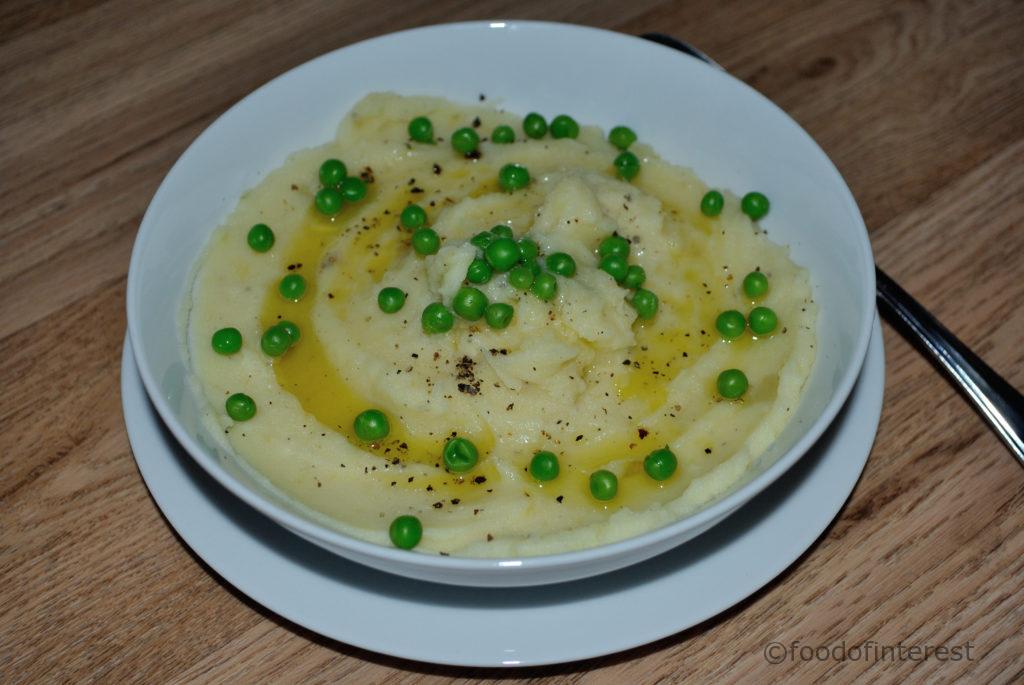 Mashed Potatoes | Garlic Mash Potatoes | Side Dish
Creamy, dreamy mashed potatoes, a staple English side dish
Ingredients
2 boiled and peeled potatoes
2 chopped garlic
¼ Tsp pounded black pepper
1 Tbsp butter
Salt to taste
¼ Cup milk
1 Tbsp fresh cream (optional)
Method
Take the boiled, peeled and diced potates in a large mixing bowl
Mash the soft potatoes with potato masher, ensure there are no lumps
Next add chopped garlic
Season with black pepper
Mix well and add salt
Keep this bowl on a vessel with simmering water, this is the double boiler
Pour in milk and mix well. At this stage add a dash of fresh cream if available
Mix well and serve with some cooked/steamed peas on top
Notes
Skip garlic and instead add chopped herbs or dried herbs if you wish too

Adding a dash of fresh cream makes it creamier and smoother

Never ever retain lumps, always ensure the potatoes are well cooked!

Mashed Potatoes Stepwise:
Take the boiled, peeled and diced potates in a large mixing bowl

Mash the soft potatoes with potato masher, ensure there are no lumps

Next add chopped garlic

Season with black pepper

Mix well and add salt

Keep this bowl on a vessel with simmering water, this is the double boiler

Pour in milk and mix well. At this stage add a dash of fresh cream if available

Mix well and serve with some cooked/steamed peas on top