How chutneys are to most Indians the same is guacamole to Mexicans. It is a refreshing condiment, something on the side for Mexican dishes. It goes well as an accompaniment to most Mexican dishes. Avocados are my favourite fruit, it goes so well with everything and is absolutely nutritious.
Guacamole is prepared in a number of ways. Here I have illustrated the most common simplest recipe for guacamole. Though it sounds scary and difficult to make once you know the ingredients one can probably make this in their sleep 🙂
Serve this with spinach cheddar muffins, jalapeno corn bread or with mix veg enchiladas.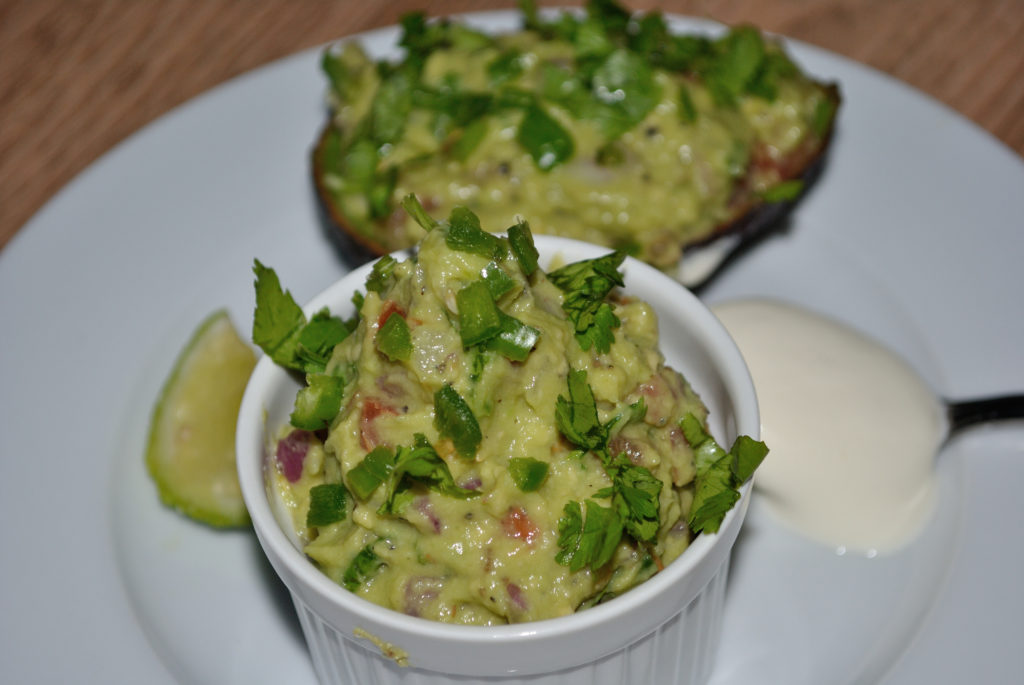 It  goes well even with chilli non carne or quesadillas. All of these recipes are available on FOI. Click away and cook away!
Enjoy making Mexican recipes at home! Try something else for a change 🙂 Do try other dips like hummus.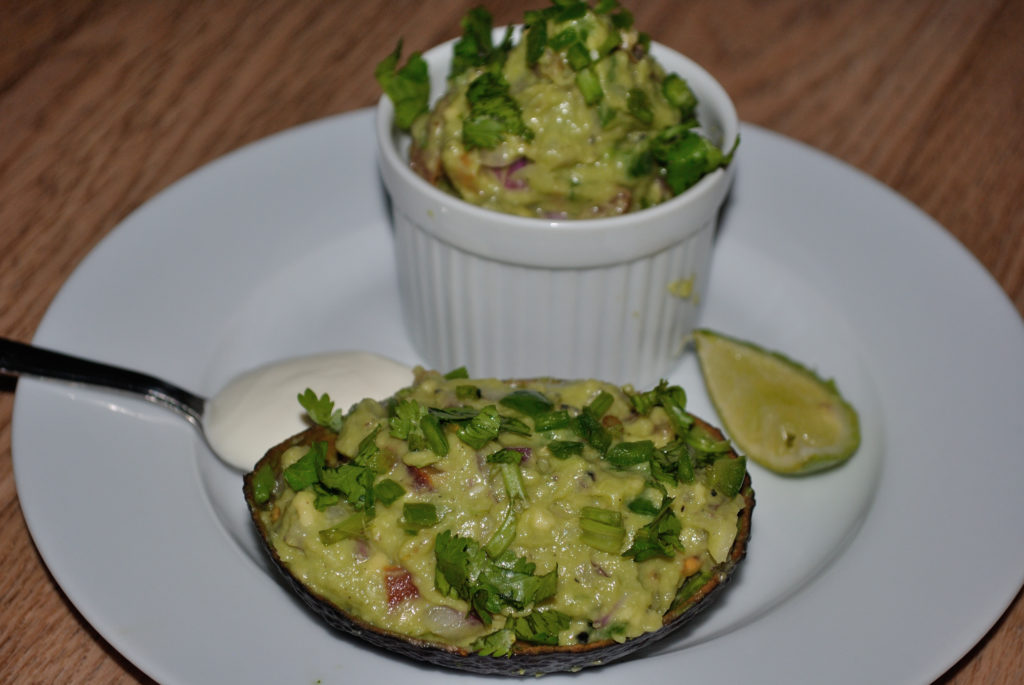 Guacamole Dip | Mexican Recipes | How to make guacamole?
Refreshing and tasty guacamole, a staple Mexican condiment
Ingredients
1 peeled avocado
½ finely chopped onion
1 grated clove of garlic
½ finely chopped tomato
¼ Tsp freshly ground black pepper
Juice of half a lime
1 deseeded, finely chopped fresh or jarred jalapeno (optional)
Salt to taste
Chopped coriander to garnish
Method
Take the avocado into a bowl. Mash up with a fork to the consistency you like. Some like it chunky whereas some like it smooth and mashed
Add onions and grated garlic
Drop in chopped tomatoes. Mix well
Add chopped jalapenos and mix well
Season with salt and pepper. Mix well
Squeeze in lime juice
Garnish with chopped coriander and serve chilled
Notes
Add red chilli powder if you want for some extra heat

Adjust seasonings as you like
Guacamole Dip Stepwise:
Take the avocado into a bowl. Mash up with a fork to the consistency you like. Some like it chunky or some like it smooth and mashed
 

Add onions and grated garlic
 

Drop in chopped tomatoes. Mix well


Add chopped jalapenos and mix well
 

Season with salt and pepper. Mix well
 

Squeeze in lime juice


Garnish with chopped coriander and serve chilled