Starting your Sunday morning or any morning with dosas just off the tawa, sounds like a great idea. But want to try making a different kind of dosa? So here it is, cucumber neer dosa or southekayi neer dosa. Lacy, soft cucumber neer dosa speckled with light green cucumber not only sounds nice but also looks and tastes great!
You can soak rice overnight or just for 4-5 hours. Then you can grind rice with the remaining ingredients and then immediately make dosas. You can also keep the batter overnight/or few hours to lightly ferment and then make cucumber neer dosa. Either way they are delicious. The last time I made them I served them with sorekayi saasme but you can serve with any chutney!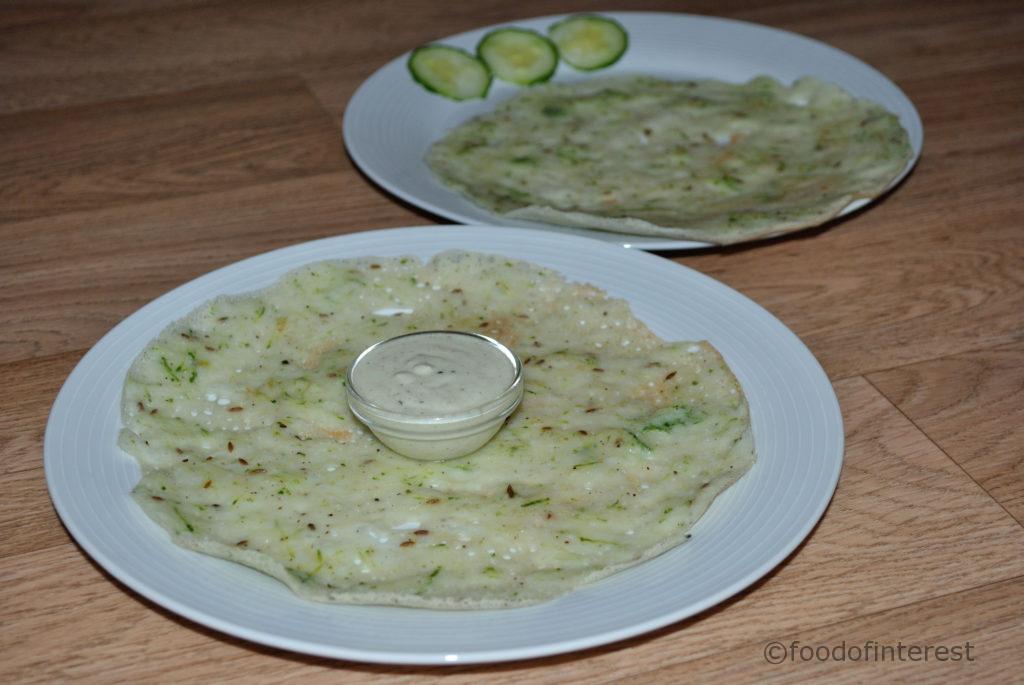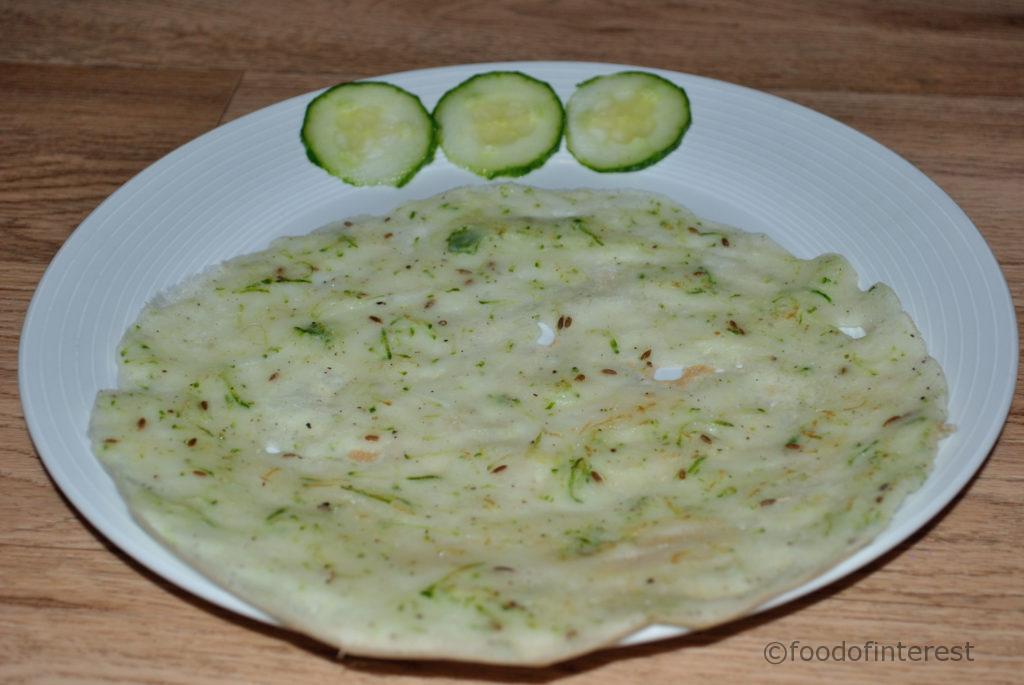 This will have a slightly different taste compared to neer dosa which will have a dominant coconut taste. In cucumber neer dosa you can taste the cucumber definitely! A similar kind of dosa with same texture is this sorekayi dosa recipe. My mouth has started watering, I shall go and soak rice and I must have half a cucumber lying in my refrigerator. Off I go to find that cucumber! Meanwhile here's the cucumber neer dosa recipe.
Here are more dosa recipes:
Masala Dosa
Open Dosa
Red Rice Dosa
Khaali Dosa
Cabbage Dosa
Menthya Soppina Dosa
Ragi Oats Dosa
Uttapam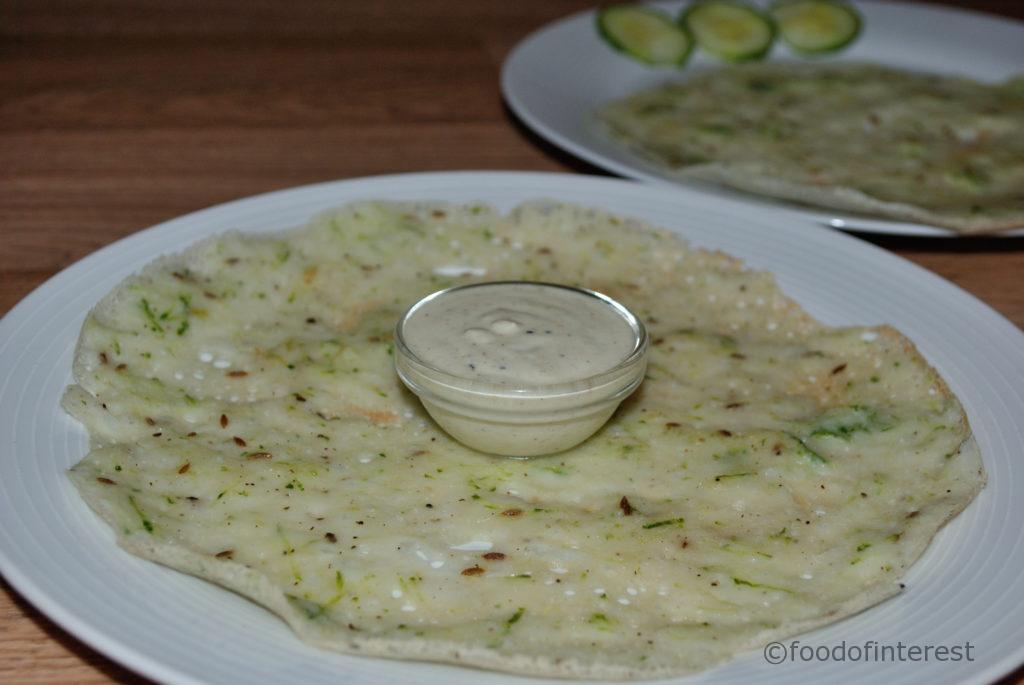 Cucumber Neer Dosa | Southekayi Neer Dosa | Dosa Recipes
Soft and lacy cucumber neer dosa, with light green specks of a delicious cucumber
Ingredients
¾ Cup idli rice
2-3 Tbsp grated coconut
½ Tsp jeera
½ Tsp powdered black pepper
Salt to taste
¾ Cup grated cucumber
Method
Soak rice for 4-5 hrs or overnight
Drain water from the rice, add little water
Grind with salt and grated coconut
Set aside to ferment for 7-8 hrs
Add jeera, black pepper powder
Grate the cucumber and add it to the batter
Add ½ Cup water to make thin batter
Make thin dosas
Cover and cook
Flip when underside is cooked
Serve with chutney or saasme
Notes
These dosas can be instantly also, there is no need of fermenting the batter

Batter should be thin to make the dosas

You can also add a green chilli while grinding the batter to add some heat!

Cucumber Neer Dosa Stepwise:
Soak rice for 4-5 hrs or overnight

Drain water from the rice, add little water

Grind with salt and grated coconut

Set aside to ferment for 7-8 hrs

Add jeera, black pepper powder

Grate the cucumber and add it to the batter

Add 1/2 Cup water to make thin batter

Make thin dosas

Cover and cook

Flip when underside is cooked

Serve with chutney or saasme