Delicate and light filled with coconut flavour, coconut idiyappam is very easy to make. It needs a little patience and you can serve some really fancy looking food in no time. I generally use good quality store-bought idiyappam flour, organic of course. But you can also use rice flour to make idiyappam, check the notes in the recipe card.
For coconut idiyappam it's best to grind the coconut into a paste before adding to the flour. I skipped this as I was in a hurry but coconut can get stuck in the plate while pressing out the idiyappam. Ensure to season the idiyappam dough well or your coconut idiyappam will taste bland.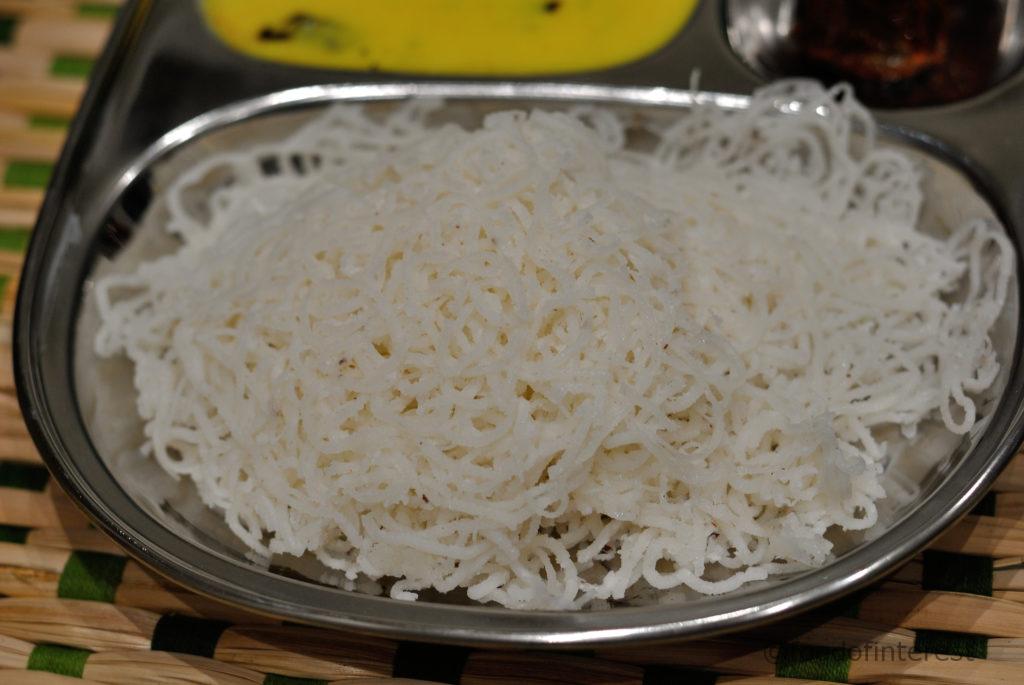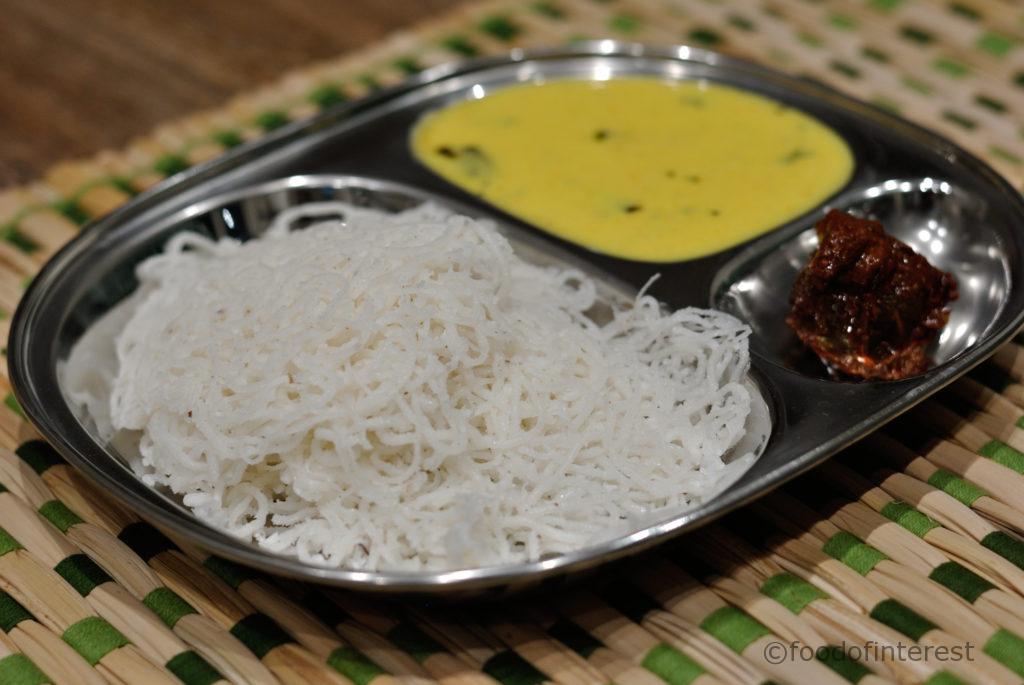 Coconut idiyappam can be served with varieties of side dishes. Here I have served it with kadhi and pickle. Vegetable stew or sweet coconut milk are also good options to serve with coconut idiyappam. More steamed recipes from FOI, steamed akki roti, steamed vegetable momos, akki tari idli, sihi kadubu and khara kadubu. Try more coconut based recipes from FOI.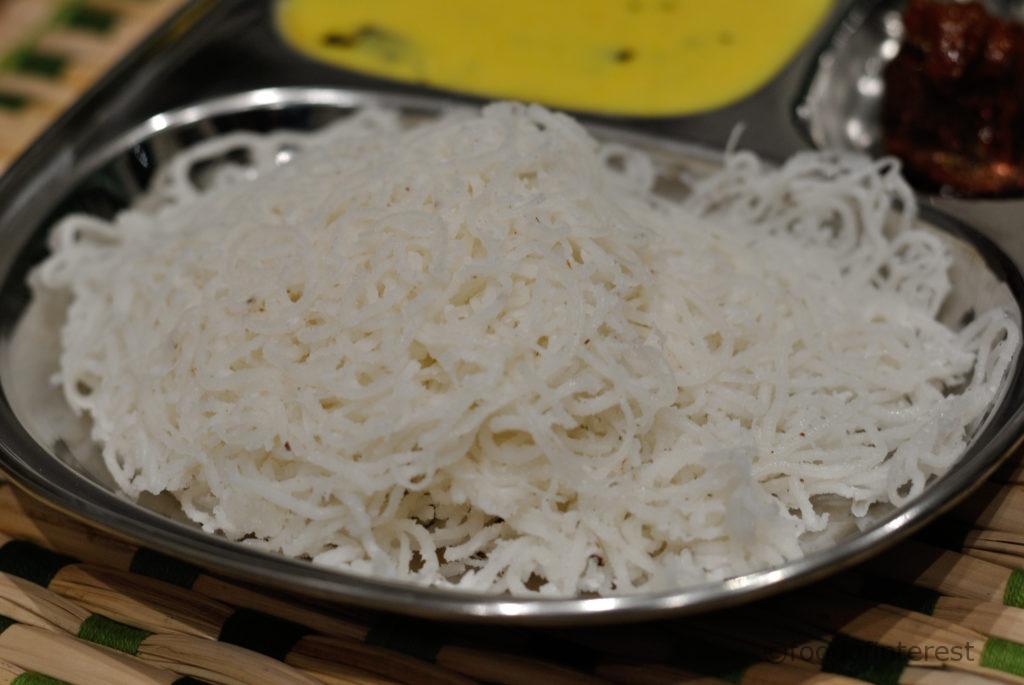 Coconut Idiyappam | Tengu Idiyappam | Breakfast Recipes
Delicate and light, super flavoursome coconut idiyappam
Ingredients
1 Cup idiyappam flour
1⅔ Cups boiling water
¼ Tsp coconut oil
½ Cup grated coconut
Salt to taste
Oil to grease
Method
In a bowl take the idiyappam rice flour
Sprinkle salt to taste and add grated coconut
Give it a good mix till the coconut is mixed with the flour
In a pan, add water and coconut oil and let it come to a boil
Make a well in the centre of the flour, slowly pour the water
Carefully gather the flour into a lump and knead into a soft dough
Apply oil and set aside
Grease the steamer plates (thatte idli plates)
In a idiyappam press or chakli press, fit in the small holed plates
Lightly oil the inside of the chakli maker
Take a fistful of dough and make a rough log
Put this into the chakli maker
Slowly press idiyappam out of the chakli maker and form a nest
Repeat with all plates
Steam for 10 minutes in a idli cooker
Let it rest for 2-3 minutes
Serve hot with kadhi, pickle or vegetable stew
Notes
Grind the grated coconut, coconut can get in way of making idiyappam and I forgot to grind

If you do not have idiyappam flour, slowly roast rice flour in a pan on low flame till warm to the touch, cool and use as idiyappam flour

If you do not have idiyappam press, use regular chakli press with the 'sev' plate


Coconut Idiyappam Stepwise:
In a bowl take the idiyappam rice flour

Sprinkle salt to taste and add grated coconut

Give it a good mix till the coconut is mixed with the flour

In a pan, add water and coconut oil and let it come to a boil

Make a well in the centre of the flour, slowly pour the water

Carefully gather the flour into a lump and knead into a soft dough

Apply oil and set aside

Grease the steamer plates (thatte idli plates)

In a idiyappam press or chakli press, fit in the small holed plates

Lightly oil the inside of the chakli maker

Take a fistful of dough and make a rough log

Put this into the chakli maker

Slowly press idiyappam out of the chakli maker and form a nest

Repeat with all plates

Steam for 10 minutes in a idli cooker

Let it rest for 2-3 minutes

Serve hot with kadhi, pickle or vegetable stew