With the soaring temperatures you feel like drinking a chilled juice or ice water. Lemonade always does come to the rescue, it's easy to make and quenches your thirst in a jiffy. So why not try a variation of the regular lemonade and make a cherry lemonade.
A super chilled and bright coloured cherry lemonade will re-energize you. When I made eggless black forest cake I had some cherry syrup leftover. So I tried this cherry lemonade and I have made it a few times after that. Just boil few cherries with a little sugar and set it aside to chill.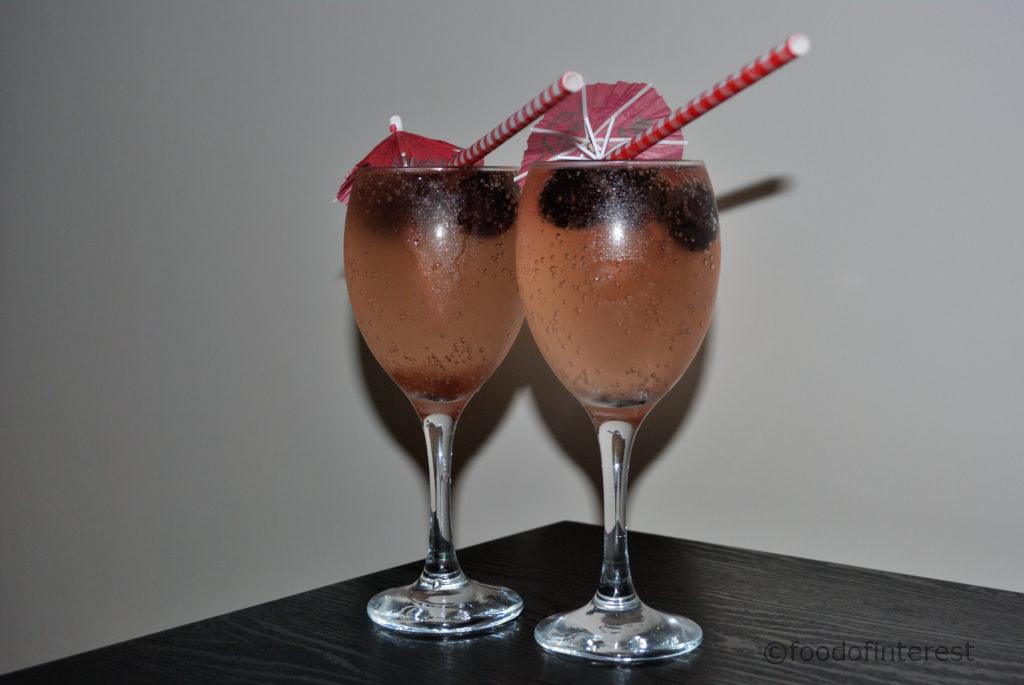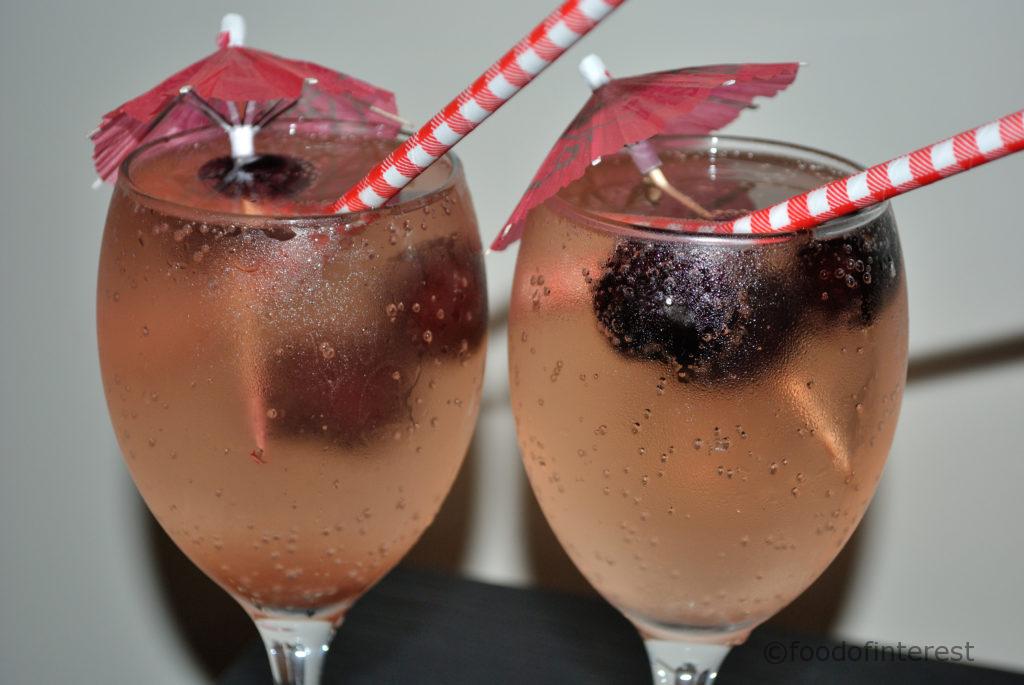 Make usual lemonade and add a little bit of this cherry syrup . And there you have it, a fancy looking cherry lemonade. Try more juices from FOI like watermelon juice, bellada panaka and milkshakes and smoothies.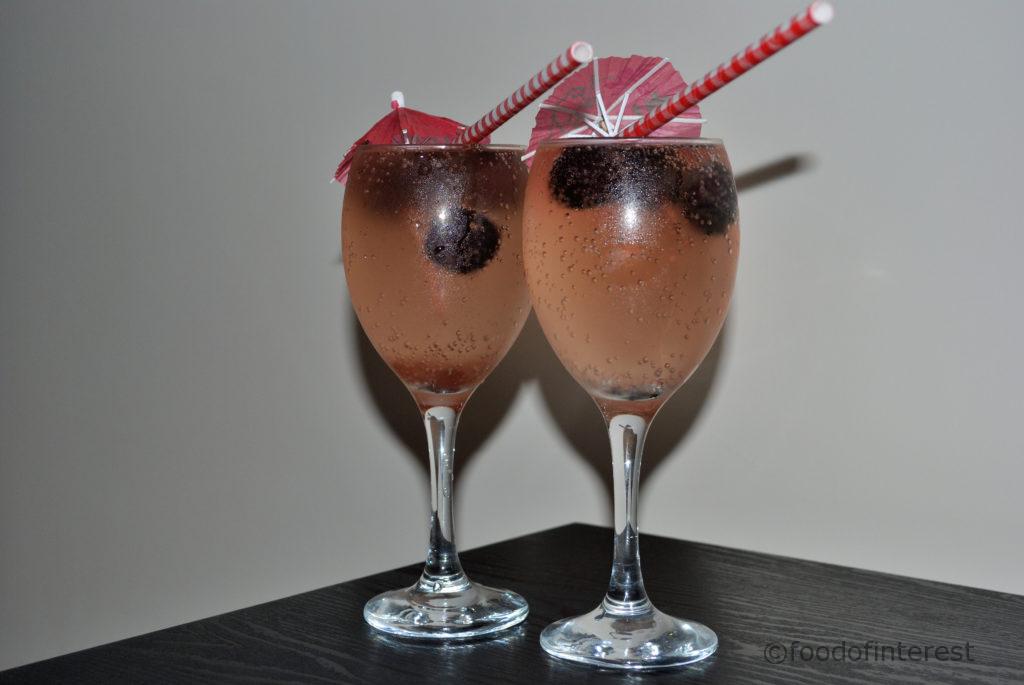 Cherry Lemonade | Summer Recipes | Beverage Recipes
Beautiful burgundy colour, tangy, bubbly and cooling, cherry lemonade
Recipe type:
Beverage/Drink
Ingredients
For Cherry Syrup:
½ Cup Glace cherries
1 Cup water
¼ Cup sugar

Lemonade (store bought) or soda water
½ Tbsp lemon juice
Ice Cubes
Fresh cherries for garnishing
Method
Take the glaced cherries and chop them up roughly
Add water and sugar into a saucepan and bring to light boil
Add chopped cherries and make into a syrup, it does not have to be thick. Strain and let it cool, chill the syrup till use
To make lemonade, add 1-2 Tbsp syrup in serving glass
Squeeze/pour lemon juice
Top with fresh or sparkling lemonade or soda water
Serve chilled with deseeded fresh cherries dropped inside the glass
Notes
You can use fresh homemade lemonade or store bought sparkling lemonade

Adjust sweetness as per your taste

Add ice cubes if you want it cold and chilled

Cherry Lemonade Stepwise:
Take the glaced cherries and chop them up roughly

Add water and sugar into a saucepan and bring to light boil

Add chopped cherries and make into a syrup, it does not have to be thick

Strain and let it cool, chill the syrup till use

To make lemonade, a

dd 1-2 Tbsp syrup in serving glass

Squeeze/pour lemon juice

Top with fresh or sparkling lemonade or soda water

Serve chilled with deseeded fresh cherries dropped inside the glass