A saasme or raitha provides a much needed cooling effect to the palate. If you used eating a spicy meal it is always good to balance with a cooling raitha on the side. Today let's learn a slightly different kind of saasme, carrot saasme. A special thing about this saasme is it has a nice sweet taste and can be used as a dip just by itself.
For carrot saasme you can grind coconut and little mustard seeds add then mix it with carrot puree and yogurt/curd. Here I have made it plain and just added some chatpata flavours in the form of amchur powder and jeera-pepper powder to balance things. This is very much a kid-friendly recipe and helps cool off some spicy flavours.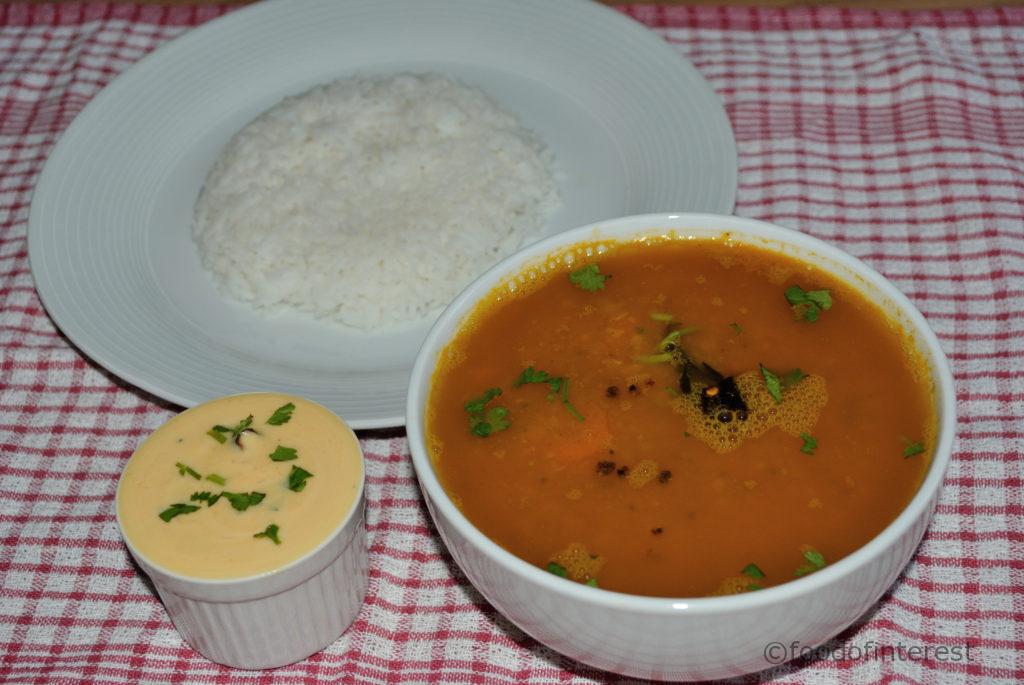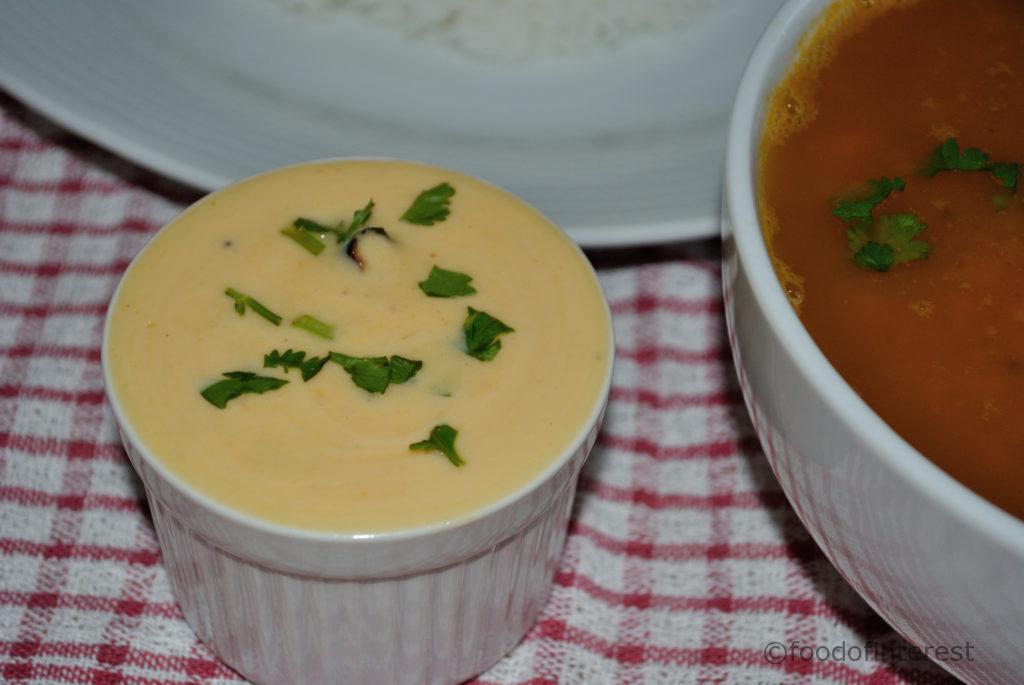 I had made carrot saasme along with piping hot carrot saaru. It is a very nice combination and I love paired dishes like these. The other ones I like are beetroot huLi and beetroot saasme, sorekayi kootu and sorekayi saasme! Try more tambli and raitha recipes from FOI, southebeejada tambli, pudina raitha etc.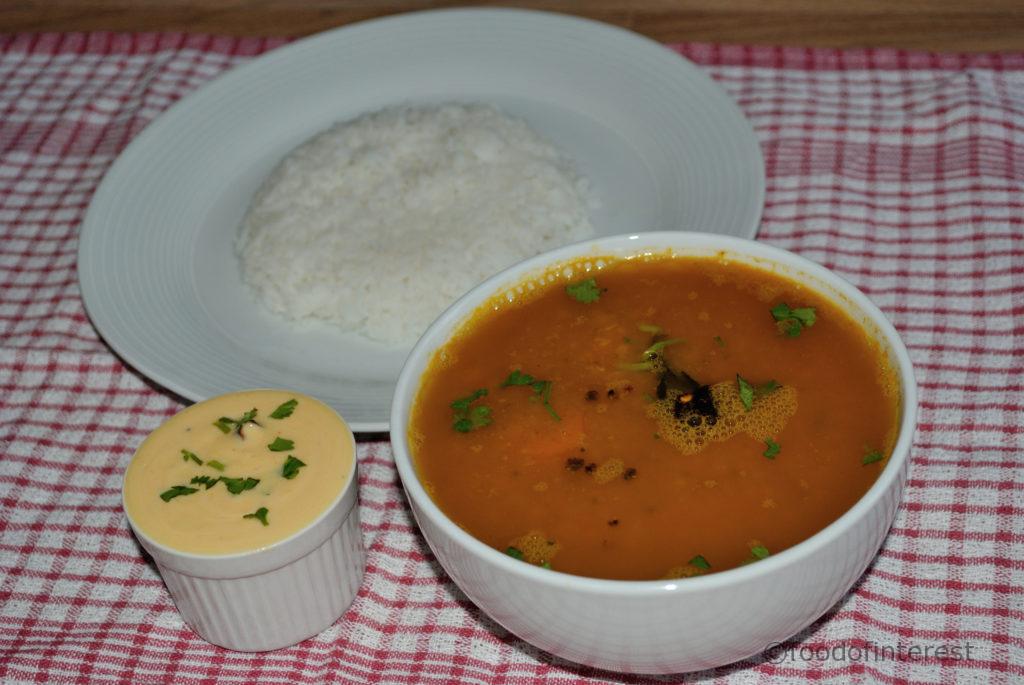 Carrot Saasme | Carrot Raitha | Saasme Recipes
Cooling with mellow sweet carrot flavours, simple carrot saasme
Ingredients
1 small carrot
¾ Cup yogurt
½ Tsp amchur powder
¼ Tsp roasted jeera-pepper powder
Salt to taste

For Tadka:
1 Tsp oil
1 broken dry red chilli
Few curry leaves/karibevu
¼ Tsp mustard
1 pinch hing
Coriander leaves to garnish
Method
Wash, peel and slice the carrot
Boil the carrot till soft, allow it to cool
Puree the carrot in a mixer jar into a smooth paste
Add this paste into a bowl
Sprinkle roasted jeera-pepper powder
Beat yogurt into a smooth mixture and pour this over the carrot mixture
Mix carrot puree and yogurt very well
Sprinkle amchur powder
Make tadka with oil, mustard, hing, curry leaves and dry red chilli
Pour this over the carrot saasme
Garnish with chopped coriander and mix well
Serve as a cooling side dish with rice, carrot saaru
Notes
Use a tender carrot to make this saasme

Ensure the yogurt/curd is not sour, it should be smooth and sweet

For some extra kick, add a pinch of red chilli powder

Carrot Saasme Stepwise:
Wash, peel and slice the carrot

Boil the carrot till soft, allow it to cool

Puree the carrot in a mixer jar into a smooth paste

Add this paste into a bowl

Sprinkle roasted jeera-pepper powder

Beat yogurt into a smooth mixture and pour this over the carrot mixture

Mix carrot puree and yogurt very well

Sprinkle amchur powder

Make tadka with oil, mustard, hing, curry leaves and dry red chilli

Pour this over the carrot saasme

Garnish with chopped coriander and mix well

Serve as a cooling side dish with rice, carrot saaru