There are times when you have run out of vegetables and you are looking to make a side dish. Something that gets ready quickly and more than just grinding a simple chutney. So imagine making a chutney that has a nice texture that also looks like curry. This Bombay besan chutney is exactly that.
Very simple things go into this chutney and gets ready in a jiffy. Bombay besan chutney is similar to jhunuka or zunka from Marathi and North Karnataka. But it is popular all over South India. It is made as a dish for chapathi or dosa.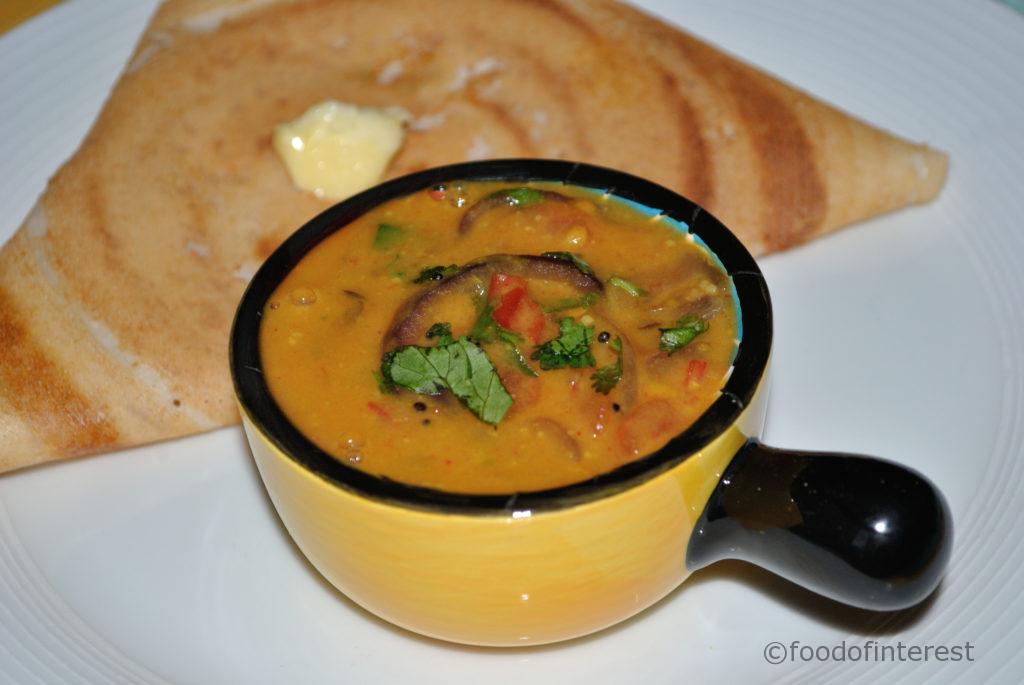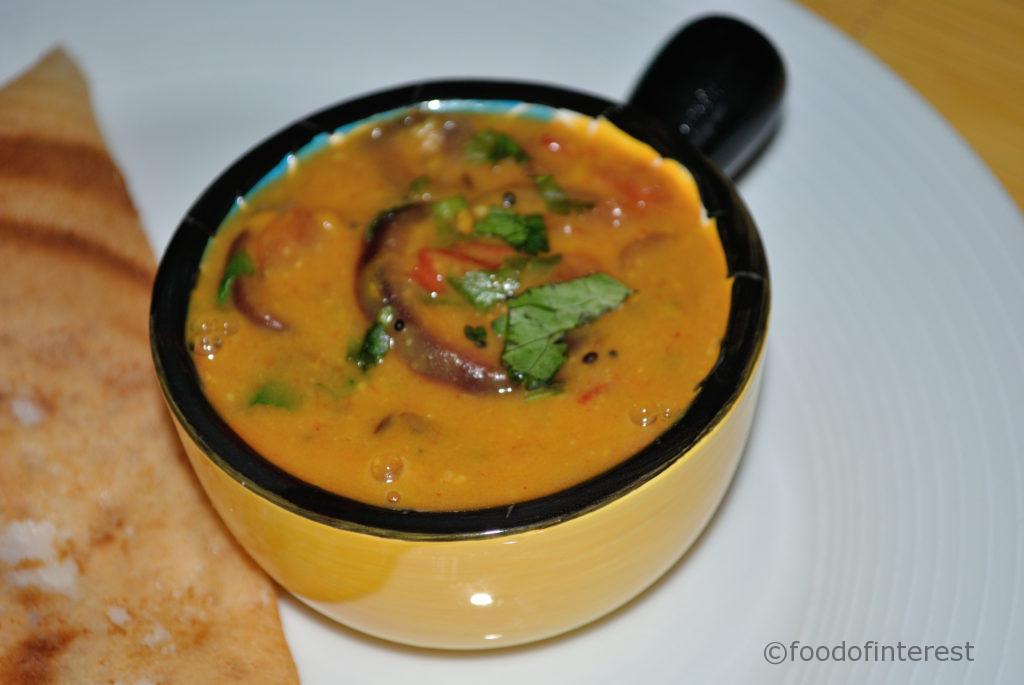 Bombay besan chutney is warm when served and it makes one feel really good on a cold winter evening. That is the reason why I would feature this on my comfort foods list. It has a slight tanginess, very mildly spicy and the besan gives thickness and aroma. Sweetness of shallots and tomatoes, simply mouth-watering. When I first started making this, I was not using this as substitute chutney but my go to chutney.
The cute little container I have served besan chutney is from my trip to Spain. The tapas dishes there are, small, cute and very handy and the colours are very attractive. Try more side dishes from FOI, chutneys and gravies and more. Also try more besan recipes from FOI, besan ladoo, chakli, kodubale, paneer besan cheela, ukadpendi, kanda bhaji etc.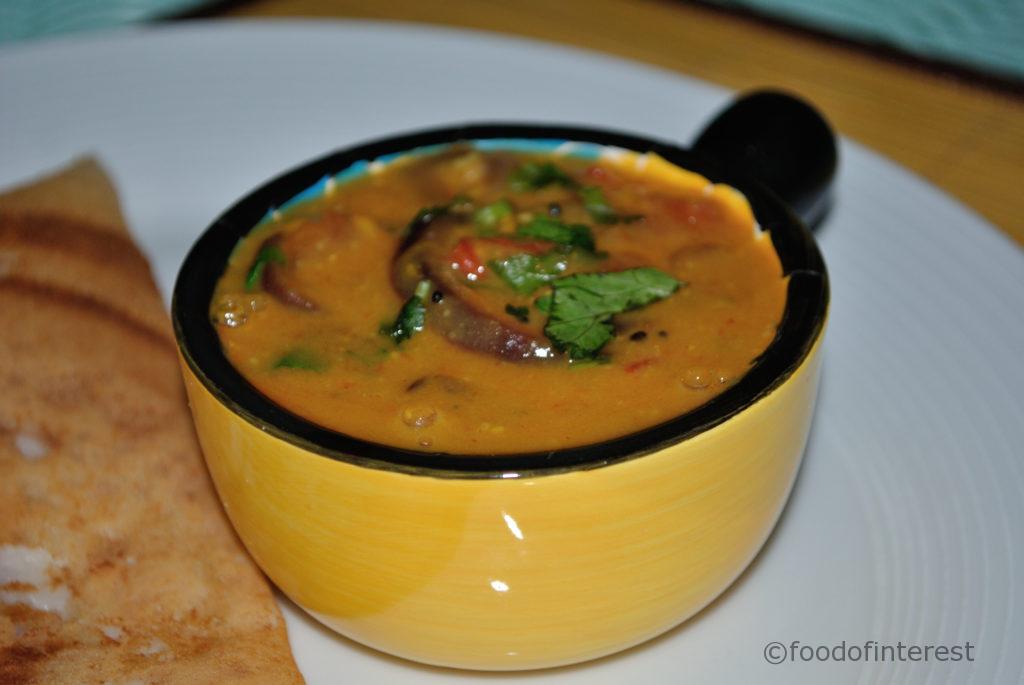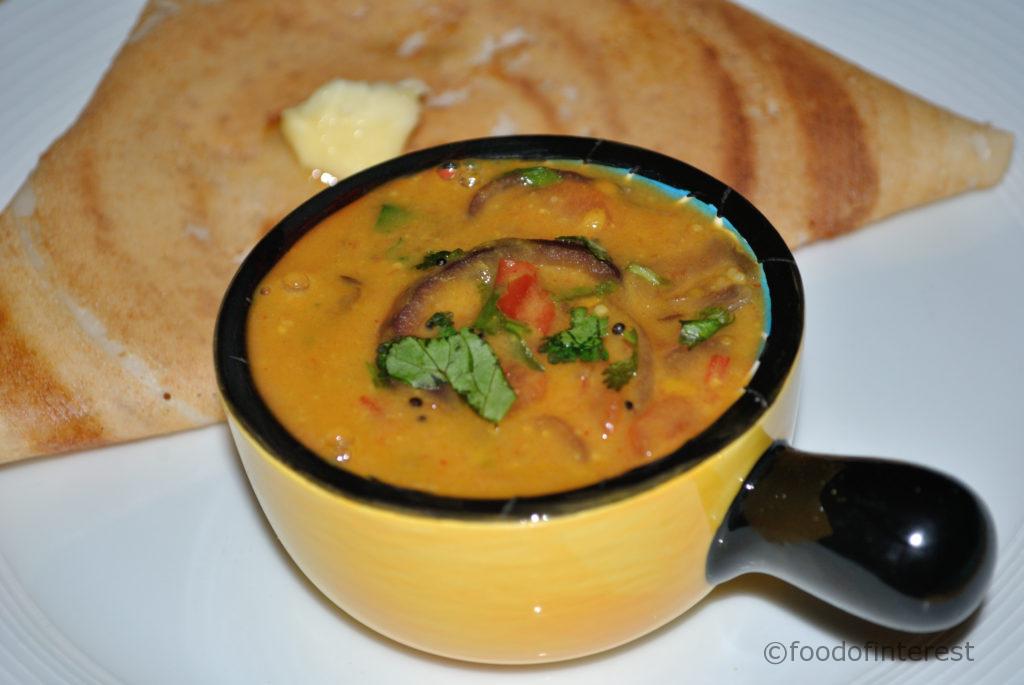 Bombay Besan Chutney | Besan Chutney | Chutney Recipes
Tangy, mildly spicy and hot, an easy go-to side dish, Bombay besan chutney
Ingredients
3 Tbsp besan/gram flour/kadale hittu
½ Tsp red chilli powder/lal mirch
¼ Tsp turmeric/haldi/arishina
2½ Cups water
½ Tbsp oil
½ Tsp mustard
¼ Tsp jeera
1 slit green chilli
1-2 sliced onion or 4-5 sliced shallots
1 finely chopped tomato
Salt to taste
Chopped Coriander to garnish
Method
Take besan in a small bowl
Add red chilli powder and turmeric
Give the mixture a quick stir and mix all dry ingredients
Now add ½ Cup water and start mixing
Mix into a slurry, small lumps are fine as they will disappear when the mixture cooks. Keep this aside
In a pan, heat oil, add mustard and jeera
When mustard and jeera crackle, add a slit green chilli and fry for a few seconds
Next add sliced onions and saute
When the onions turn soft and translucent, add chopped tomatoes
Saute till the tomatoes become soft and mushy
Pour in the besan liquid mixture
Also add 2 more cups of water and mix well
Add salt to taste
Let it simmer, the mixture starts to thicken
When the mixture is thick and starts to coat the spoon, it is done
Garnish with chopped coriander
Serve with dosa or chapathi as a side dish
Notes
Add a few curry leaves to the tadka, it enhances the taste

Adjust red chilli powder as per your taste, remember a green chilli is also mentioned in the recipe

Sieve the besan if your prefer

Bombay Besan Chutney Stepwise:
Take besan in a small bowl

Add red chilli powder and turmeric

Give the mixture a quick stir and mix all dry ingredients

Now add 1/2 Cup water and start mixing

Mix into a slurry, small lumps are fine as they will disappear when the mixture cooks. Keep this aside

In a pan, heat oil, add mustard and jeera

When mustard and jeera crackle, add a slit green chilli and for a few seconds

Next add sliced onions and saute

When the onions turn soft and translucent, add chopped tomatoes

Saute till the tomatoes become soft and mushy

Pour in the besan liquid mixture

Also add 2 more cups of water and mix well

Add salt to taste

Let it simmer, the mixture starts to thicken

When the mixture is thick and starts to coat the spoon, it is done

Garnish with chopped coriander

Serve with dosa or chapathi as a side dish