Smoothies are the answer to busy mornings. Sometimes I quickly rustle up a smoothie and make a quick breakfast. And that's breakfast served for the day. Apple banana oats smoothie commonly features on that list. I always have a stock of organic bananas and apples at home and never run out of them.
Fresh apples along with ripe bananas and some oats to spike the goodness. Nice and simple! You end up with a delicious smoothie and you will end up wanting more of this good stuff. Here I have used some organic granola instead of plain oats but oats should be enough.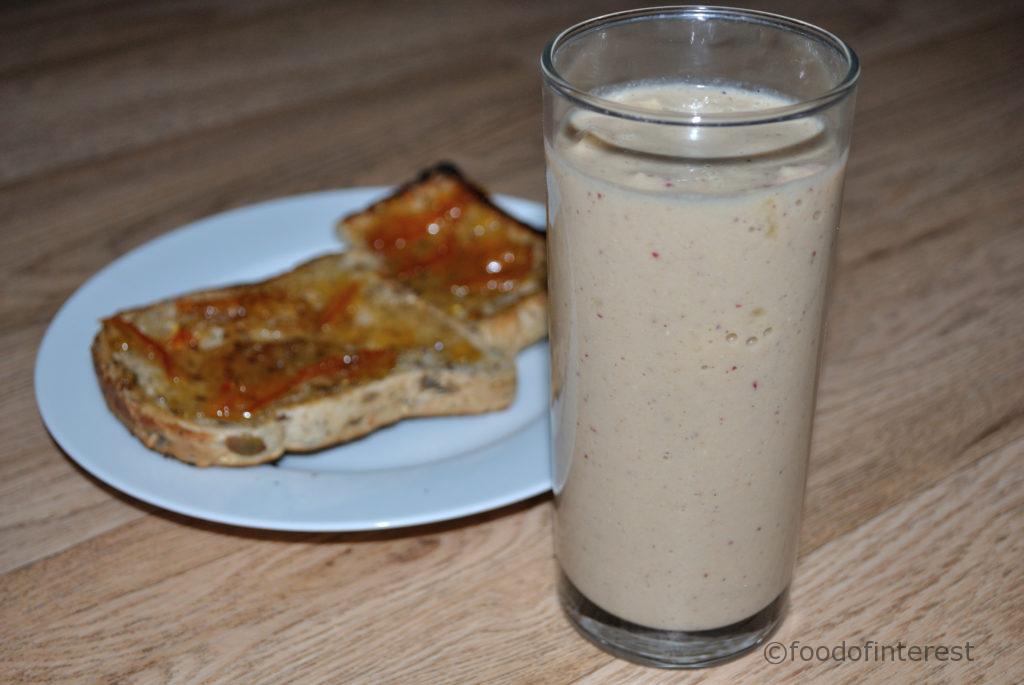 Apple banana oats smoothie can be sweetened with honey or sugar. I always prefer smoothies with honey, it's good for you! Try more milkshake and smoothie recipes from FOI, red grape smoothie, mango milkshake, peach milkshake, musk melon milkshake etc. Try more oats recipes oats upma, oats porridge, overnight oatmeal with choco chips and banana etc. Serve apple banana oats smoothie with some homemade whole wheat bread and homemade orange marmalade.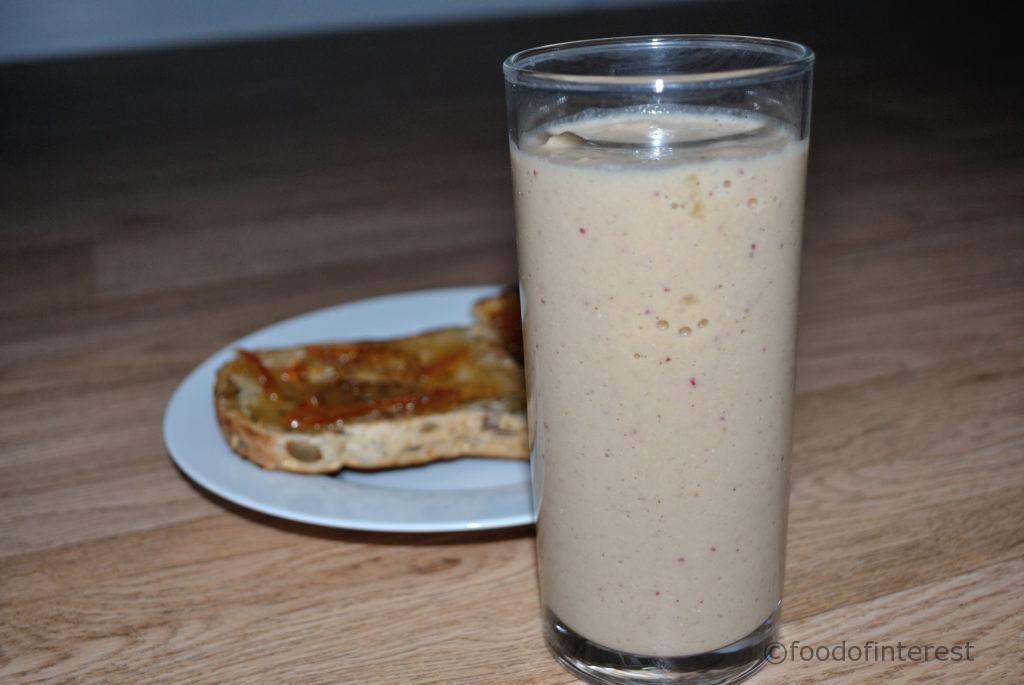 Apple Banana Oats Smoothie | Smoothie Recipes
Apple Banana Smoothie With Oats or Granola
Ingredients
1 diced apple
2 sliced bananas
¼ Cup granola or oats
1-2 Tsp honey
2 Cups milk
Method
Dice apples and slice banana
Dry grind granola/oats into a powder
To this add apples and banana
Pour in some honey to taste
Pour milk and blend into a smoothie
Serve immediately with toast and marmalade
Notes
You can add sugar instead of honey

Make sure banana is ripe and apples are sweet and not tart

Serve immediately or smoothie will discolour as there are apples in it

Apple Banana Oats Smoothie Stepwise:
Dice apples and slice banana

Dry grind granola/oats into a powder

To this add apples and banana

Pour in some honey to taste

Pour milk and blend into a smoothie

Serve immediately with toast and marmalade